ukactive chair Tanni Grey-Thompson featured prominently in the i Newspaper on 6th June, setting out our manifesto for a more active Britain. The crossbench peer urged all parties to put a strong emphasis on physical activity from Friday – given its central importance to a range of issues discussed heavily during this election; the NHS, building cohesive communities and the impact of Brexit.
Physical activity has been dubbed the "miracle cure" by the Academy of Medical Royal Colleges, and Baroness Grey-Thompson outlined the power physical activity has transform our health, communities and our economy.
The costs of inactivity to the NHS and wider economy in Britain are stark, causing twice as many deaths as obesity and costing UK economy an estimated £20 billion each year. As NHS budgets are increasingly stretched, Tanni argues that "we need a radical shift towards prevention over cure", focusing our attention on promoting wellness rather than waiting to treat illness.
She says that "the obvious place to start is with young people", noting that kids today are the least active generation ever. One policy would see money from the sugar levy used to open free summer camps in schools, offering even the most deprived children the opportunity of free activities during school holidays.
The manifesto also called for changes to reverse "the toxic toll sedentary office culture is wreaking havoc on our workers' health". Tanni urged any potential Government to make it easier for employers to get their workforce moving, perhaps through offering employee benefits such as gym memberships.
She also argued that now is the perfect time to "invest in Britain's future", with a £1bn scheme to regenerate Britain's ageing leisure centres into new community wellness hubs capable of serving as the preventative frontline of the NHS.
Tanni said "with cross-party commitment to getting more people, more active, more often, we can build a healthy, successful, productive and vibrant Britain which will be better equipped to face the challenges of the near future.". She added that only with a sustained commitment to making physical activity the central tenet of people's lives.
The full article is available here.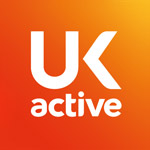 More People More Active More Often