ukactive has today (30 September) announced that Baroness Tanni Grey-Thompson will hand over her role as Chair after more than six years with the organisation.
The 11-time gold medallist and Paralympian, who is now a Peer in the House of Lords, will end her term as Chair of ukactive in August 2022.
Tanni will use her last ukactive Conference speech on 13 October to reflect on the progress made by the physical activity sector during her tenure, set out plans for her final year as ukactive Chair, and look to the future growth of the industry.
Tanni joined ukactive in 2015, taking over the reins from Fred Turok and steering ukactive to be the sector driving force it is today, working with its members and partners to raise the national profile of physical activity and importance of the sector in our mission to get more people, more active, more often.
Her leadership has been instrumental in supporting and navigating ukactive through the pandemic, working with the Board and the Executive team to support the sector through its survival and recovery, and plotting the course for its development.
Tanni departs following an extended tenure as Chair, supporting ukactive and the sector to navigate the trials of past 18 months. In July this year she was elected as the President of the Local Government Association, an organisation which has worked in close partnership with ukactive over recent years, and particularly throughout the challenges of the COVID-19 pandemic.
Baroness Tanni Grey-Thompson, Chair of ukactive, said: "It has been an honour and a pleasure to be Chair of ukactive for the past six years and I still have an important year ahead.
"I am immensely proud of the progress we have made and the leadership ukactive has shown, from the development of a world-class Board to forming a uniquely talented team, developing innovative ways to add value to our members, and uniting the voice of the industry during the pandemic.
"I'd like to give a heartfelt thank you to all our members, partners and colleagues who have made this such a unique part of my life. I will always wear the ukactive badge and pursue its mission with pride."
Huw Edwards, CEO of ukactive, said: "It has been an incredible honour to work with Tanni during her time as Chair of ukactive, especially throughout my period as CEO from August 2019.
"She has been the greatest champion our members could possibly have had over the past six years, with an unrivalled belief and enthusiasm for the role physical activity plays in improving people's lives. She has taken this belief and enthusiasm into every meeting and every event she's had on behalf of our members, unrelenting in her quest to help them grow and develop.
"Furthermore, her support to me, the team, and the wider sector in the past 18 months of the COVID pandemic has been fundamental to the survival and continued recovery of the sector.
"I know Tanni still has a considerable amount she wants to achieve in her final year, which she will set this out in her Conference speech, and she will have the full support of ukactive and the sector in achieving these ambitions. She should be really proud of her time as ukactive Chair."
An open and transparent recruitment process for the new Chair of ukactive is planned through search firm, Starfish Search, with details to be announced in October. The ukactive Board expects to confirm the appointment in Spring 2022.
To join Baroness Tanni Grey-Thompson at the ukactive Conference, secure your place today here.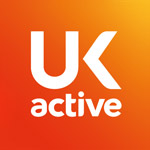 More People More Active More Often