By Baroness Tanni Grey-Thompson, Chair of ukactive
Being ukactive Chair makes me smile a lot, because I'm working with people and organisations that want to improve lives. Sport and physical activity is inspiring, enjoyable, fun, enriching and joyous. It's the miracle pill that can alleviate many ailments and conditions – reducing the burden on our NHS and social care – and can bridge divisions and bind communities together. How wouldn't that make you smile?
Now, that smile may well be joined, temporarily, by a tear or two as I've made the decision to hand over as Chair next year, after two extended terms in the role. The tears reflect both my affection for the organisation which means so much to me, and also a sector that has supported me so much through my life.
I'm hugely proud of my time at ukactive. The organisation has grown so much in this period and represents its members with the highest levels of professionalism and integrity. I have been supported throughout this time by an incredible Board and talented Executive team, who have shown exceptional leadership – most notably during the pandemic and the crisis that presented.
But my feelings are bittersweet. Next year a new Chair will take the reins and I will give them my fullest support in that transition, but I will miss the role, the team, and that day-to-day engagement with our partners and members. That said, I am so excited about what the new Chair will inherit, which is an organisation determined to ensure this sector can play its fullest role in improving the health of our nation.
Last week I set out the growth potential of our sector over this decade, which would have a transformative impact on the health and wellbeing of our nation. Our sector, and this organisation, will be at the forefront of that.
To that end, I will accelerate to the end of my tenure as I still have still much I want to achieve in this final year. I have no doubt that your support, energy, passion, and positivity will help me throughout this final lap, but needless to say, it's been a huge honour representing ukactive and its fantastic members.
I hope to see many of you at the ukactive Conference.
Read the press announcement here, and secure your place for the ukactive Conference here.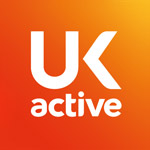 More People More Active More Often