Physical activity sector leaders, Parliamentarians and leading figures in health, business and construction came together for an exclusive event in Westminster yesterday (6th December) to chart a roadmap for preventative health in the next year.
The Parliamentary reception provided the stage for newly-appointed Sport England CEO Tim Hollingsworth's maiden public speech – outlining Sport England's agenda for the year ahead and vital importance of getting Britain more physically active.
The event, supported by MYZONE and hosted by Shadow Public Health Minister Sharon Hodgson, also saw new Shadow Secretary of State for DCMS Tom Watson and a range of other MPs in attendance, to discuss the role of physical activity in future Parliamentary priorities.
ukactive Chair Tanni Grey-Thompson noted the past successes of the physical activity sector this year, highlighting partnerships with business groups, constructors and retail giants.
Tanni described the physical activity sector as the 'backbone of an active nation', based on new Sport England statistics showing a rise of over half a million in those getting active through gym sessions and fitness classes in 2018 compared to 2017.
The ukactive chair pledged to work hand-in-hand with Sports Minister Mims Davies, Tim Hollingsworth and Sharon Hodgson to ensure sport and physical activity are centrally featured in the Government's upcoming Spending Review.
ukactive Chair Tanni Grey-Thompson said: "It was fantastic to bring together leaders from Parliament, the physical activity sector and other key stakeholders into one room, all with a shared ambition to get more Britons moving.
"If we continue to stand together we can turn the tide of inactivity, transform public health, and ensure millions live longer and healthier lives."
Sharon Hodgson MP, Member of Parliament for Washington and Sunderland West and Shadow Minister for Public Health said: "It was a pleasure to host this event to bring together all pillars of the physical activity world to reaffirm our mission to get people of all generations active.
My aim as the Shadow Minister for Public Health is to ensure that physical activity is part of the conversation when we talk about public health initiatives, especially when it comes to obesity. I look forward to working closely with ukactive, and the physical activity industry, in the future to do this."
Myzone EMEA Director Jonathan Monks said: "To hear the plans for 2019 is inspiring and all at Myzone, we fully support the direction ukactive and Tanni are striving toward. Everyone is very clear on the benefits exercise can have both from a mental and physical point of view. The need to continue to push this agenda be that in the work place, at home and to help childhood obesity is fundamental to the health of the nation".
ukactive are looking for partners to support Parliamentary Receptions in 2019. If interested, email jadehall@ukactive.org.uk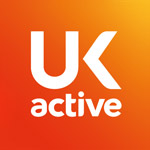 More People More Active More Often