ukactive has issued the following statement from its Chair, Baroness Tanni Grey-Thompson, in response to the results of Sport England's Active Lives Children and Young People Survey, published today (6 December).
"We welcome the insight that Sport England's first Active Lives Survey for Children and Young People brings, laying out the scale of the challenge ahead.
These figures are a national disgrace and show the long-term failure of successive governments to prioritise the health of the most vulnerable people in society – our children.
They show that today's children are the least active generation ever, with 83% of children failing to meet the recommended medical guidelines for physical activity.
And nearly 40% of children from less affluent families are classed as inactive compared to 26% of those from the most affluent families.
We must do more to turn the tide of physical inactivity among disadvantaged young people.
We want to see government support every community to make better use of our parks, open spaces, school facilities and leisure centres, so that children from all backgrounds have equal opportunities to live happy, active and social lives every day of the year.
Our ground-breaking report, Generation Inactive 2, laid out key recommendations to improve physical activity for children, based on extensive consultation with parents, children, teachers, health and social workers, policymakers and physical activity experts.
One of our recommendations focuses on the fact that 40% of community sports facilities in the UK are locked behind school gates over the summer holidays.
It is a modern-day tragedy that while parents and carers struggle to find new ways to get their children out of the house and away from the screens, the perfect solution lies at the end of the road, locked away for the summer.
During the summer, school sports halls, pitches and playgrounds become ghost towns, bereft of the sounds of laughter and play, as cricket bats, juggling balls and dance costumes sit gathering dust. Meanwhile our children and young people take refuge in their bedrooms, glued to iPads and phones, living a "battery hen" existence – as Children's Commissioner Anne Longfield describes it.
This is why we are calling for the government to unlock school facilities over the summer holidays, providing affordable children's clubs which re-inspire social and physical activity. The sports and physical activity sector has all the expertise and skills necessary to deliver fun and safe experiences.
By pledging to invest in schools as community hubs at the next Spending Review, the Government would demonstrate its commitment to ending Generation Inactive, holiday hunger and children's summer of screens and loneliness. Simply by unlocking our school gates.
We now have the opportunity to work alongside Sport England to make sure that Government prioritises this issue and provides the critical investment and resource to transform Generation Inactive into Generation Active as a matter of urgency."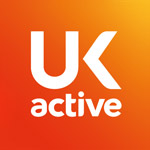 More People More Active More Often