By KPMG Small Business Accounting
Businesses in the leisure and physical activity sector seek funding for a whole host of reasons. In many cases, funding may be needed to buy the premises, equipment or vehicles required to turn a brilliant idea into a functioning business. Alternatively, you might be looking to expand your offering, or take your existing products and services into new markets.
Securing funding is one area that can be daunting for business owners. Research by KPMG has found that 60 percent of SMEs only consider one provider when looking for funding. While this does help to simplify the process, it also means many businesses do not always find the best deal.
Accessing the right funding is crucial to the success of your business, but navigating the range of options can be complex. Potential funding options range from traditional sources, such as bank loans and equity finance, to innovative alternatives like crowdfunding and peer-to-peer lending. But which is the right choice for your leisure or physical activity business..?
1. Sport England
The first place to turn in search of funding could be Sport England. This organisation is a huge source of funding for public operators, particularly given a recent strategy shift that means it now focuses on the wider physical activity sector rather than just sport. Public operators can increase their chances of securing funding if they align with Sport England's strategy from 2016-2021. Here's everything you need to know.
2. Loans
When you think of loans you probably immediately think of tense meetings with the bank – but banks are not the only lenders you should consider. Loans can also come from family, friends and government funding schemes. Loans from family, friends and the government can often be more cost effective than a loan from the bank, and are also unlikely to be secured against your business assets. However, there are other complexities to consider, such as meeting the terms of government schemes and the potential strain you may put on your close personal relationships.
3. Equity finance
Equity finance is the process by which you effectively sell a share of your business for the funding you need. This can take place at a number of stages in a business's development, from securing the initial funding to start the business, to funding growth, expansion and eventually your exit from the market. Equity finance can come from a wide range of sources, including accelerators, angel investors and venture capitalists. Although you do not have to pay interest on the money you borrow, you will lose a proportion of your business in return for the funding you receive.
4. Crowdfunding
Crowdfunding can be a viable way to raise money for businesses that are likely to pique the public interest, making it particularly well suited to companies in the leisure and physical activity sectors.
There are two types of crowdfunding platforms:
Rewards-based platforms – Where businesses offer rewards and perks such as free products and discounts on subscriptions to encourage people to pledge their money. As well as raising funds, this can also act as an effective marketing tool, helping to raise awareness of the business.
Equity platforms – Equity platforms allow individuals to invest small amounts of money in return for a share of the business. As with reward-based platforms, the business only receives the money that has been pledged when the full funding target has been reached.
5. Peer-to-peer lending
Peer-to-peer lending is a method of connecting private investors with businesses in need of capital. By funding small businesses, investors essentially act as the bank and receive returns in the form of interest that is applied to the loan.
The potential benefits of peer-to-peer lending for small businesses are the fast and simple application process; the interest rates that are often more competitive than those offered by the banks; the reduced fees; and the lower levels of security and personal guarantees.
Finding the right funding type for you
While all five of the above can be legitimate methods of funding a business, your best option will depend on a number of factors, including the nature of your business, your ambitions, your attitude to risk and the stage your business is at. Once you have considered all of these factors, you should be in a position to determine the most suitable funding type for you.
If you would like more detailed information on funding, contact KPMG Small Business Accounting on 0808 149 3098 or visit kpmgsmallbusiness.co.uk/leisure-fitness.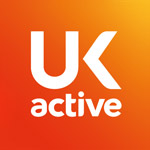 More People More Active More Often