Leading not-for-profit health body ukactive is calling for an urgent overhaul of physical activity delivery in schools after new data showed 1 in 5 children missing out on school PE.
The Health Survey for England 2015 revealed 21 per cent of 5-15-year olds did no form of exercise at school in the past week, prompting calls for a major intervention to tackle the country's growing inactivity crisis.
Government guidelines recommend children carry out at least 60 minutes of moderate physical activity each day, with 30 minutes of this expected to be delivered by schools.
However, the new figures showed schools are seriously falling short of this target, placing children at serious risk of diseases such as heart disease, cancers and type-II diabetes later in life. A total of 79 per cent of children (aged 5-15) currently fail to meet exercise guidelines, rising to 88 per cent among 13-15 year olds.
ukactive Executive Director Steven Ward said the government must take urgent steps to treat physical activity in schools as importantly as English and Maths in order to save Britain from a full-blown health crisis.
"Today's generation of children are the least active ever and many will face a lifetime of health issues unless we build physical activity back into their daily lives.
"We've reached Mission Critical and the alarming levels of physical inactivity among children represent a ticking time-bomb for the NHS and certain bankruptcy unless we take drastic action.
"We cannot afford to consign the youth of today to a future of ill-health and unhappiness, so it's vital that we make practical interventions to embed a minimum of one hour of physical activity into their daily routines."
As a result of the findings, ukactive has made a series of recommendations to ensure that children receive the recommended activity levels required for healthy development. These include:
Rollout fitness measurement programmes for primary school children that are conducted in a way that is fun and enjoyable for kids, easy to implement and welcomed by parents. As with English and Maths tests, schools are then able to make direct interventions to safeguard children who are at risk of ill health due to their fitness levels.
Active mile concepts to be rolled out across all schools in the UK. We know that inactive childhoods cause immediate damage to physical development, attention span and academic performance, and shortened lives.
Funding from the soft drinks levy being used beyond the schools gates to offer accessible physical activity sessions over holiday periods. Our research shows that children are losing around 80 per cent of the fitness they build up during the school year due to inactive summer holidays.
Ward said that fitness measurement in schools must become mandatory in order to improve children's fitness levels, noting that "you can't manage what you measure."
He added: "Through its recent strategies, the government has acknowledged that there is a serious problem, but without robust measurement of our children's fitness and physical literacy, we will continue to have gaping holes in our evidence base and be unable to measure impact.
"When it comes to improving the health and wellbeing of children, decisions are being taken in the dark without any supporting data. This has to stop.
"Ofsted wouldn't allow this in any other subject area and it's great to see that the government's Childhood Obesity Plan recognises the role that Ofsted can play in overcoming this data deficit, a move recently welcomed by NHS England CEO Simon Stevens."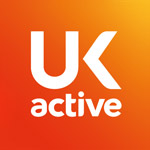 More People More Active More Often