By Huw Edwards, CEO, ukactive
Today (12 April) is an important milestone for our members in England as many of our gyms, pools, and leisure centres are able to reopen their doors to their local communities. Achieving this second milestone in the Prime Minister's roadmap allows our members to welcome back the millions of customers they support, and who have missed this vital part of their daily lives over the past three months.
Our members have shown tremendous courage and resilience in the harshest of environments, having to make tough operational decisions while facing no income during this period of lockdown. Their ability to meet this milestone and reopen their doors is something we should all be thankful for – across our communities, across government, and across our health services.
These essential services – the engine room of activity in our country – can now begin again to support improving the physical, mental, and social wellbeing of the nation.
From a ukactive perspective, we will not let up on providing our members with the support they need. We will help navigate our members through the next few weeks and months of the roadmap, especially ensuring group exercise can return from 17 May. We will continue to provide support, advice, and counsel on the many questions this period generates.
We will continue to fight hard for the financial support still urgently required, part of the story of our sector's survival and recovery from this crisis. This will include deserved support on VAT, rent, and the National Leisure Recovery Fund.
We will also support our members return to health, facilitating new opportunities for growth through evidencing the importance of our facilities across a greater diversity of audiences, and integrating our facilities with the NHS and our national renewal from the most challenging of years.
Our members provide an essential service, representing the engine room of activity in this country, and the recovery of our sector will go a long way to determine how our nation returns to pre-COVID levels of activity, and pushes further.
ukactive will continue to represent all its members and ensure the best possible survival, recovery, and development of the sector over this crucial next 12 months, and work with our members on the longer-term ambition for placing our members right at the heart of improving the nation's health and wellbeing.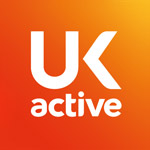 More People More Active More Often