ukactive has announced a new strategic partnership with leading health-tech disruptor hero.
The partnership will demonstrate a commitment to understand and better align the relationship between physical health and other areas which make up 'whole person health', such as mental and social health.
hero works with hundreds of organisations to deliver workplace health and wellbeing intervention strategies and is partnering with ukactive to deliver more evidence-based research on wellbeing, validated education and better insight to share with ukactive's members and the wider sector.
hero and ukactive will harness information and insights drawn from the award-winning Navigator digital platform to design and deliver projects, research and strategies that will help the sector in the world of wellbeing.
As a member of the Advanced Wellbeing Research Centre's (AWRC) accelerator programme at Sheffield Hallam University, hero works with academic teams to add clinical validation to preventative health and lifestyle habits as key interventions for mental, physical and social health. As a result of this partnership it will now apply this methodology to the work it will do with ukactive to better evidence research and studies.
Dave Alstead, Head of Member Experience at ukactive, said: "This partnership with hero shows our intent to push boundaries and better understand the relationship between physical health and other areas of health within a broader context.
"The benefits of physical activity have never been as widely recognised and the past 12 months have highlighted the ways that physical activity is part of the wider make-up of our health.
"hero has been positively challenging the way many of us view health for some time and has seen game-changing results in many areas, which is what makes this partnership so exciting for the future."
Joe Gaunt, CEO of hero, said: "This partnership is significant for our sector and we will be working with the ukactive team to support further with evidence-based research to better understand the connections between whole person health, participation and health outcomes, as well as how this research can influence day-to-day health delivery.
"I believe the fusion of our combined commitment to deliver positive health and wellbeing outcomes will make a genuine impact to the health and physical activity sector."
To kickstart the partnership, hero and ukactive have launched a survey to understand how the pandemic has impacted your personal wellbeing. To complete the survey click here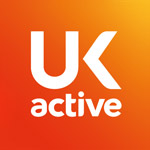 More People More Active More Often