By Nicholas Coulson​, Managing Director, United Education
The COVID-19 pandemic has had a massive impact on our organisation and our ability to operate. During the past year we have had to bring our operations to a halt for all but a few services, only providing programmes for the children of key workers.
United Education is a portfolio of childcare activity brands, each of which specialises in experiential learning for the next generation, spanning outdoor education, sports, performing arts, international schools, leadership courses and summer activity camps.​ The restrictions placed on the wrap-around care, education and leisure sectors have had substantial financial impact on our operations.
Although the furlough schemes have given our employees a lifeline during times of reduced provision, we have not received business support over the 20/21 winter period – owing directly to the legislation that inhibits business that do not operate/own their own premises claiming for current government grants. This has impacted the business as we have still incurred overheads such as rent and utility costs, with no possibility of making these back. ​
The support we received from ukactive gave us the confidence to continue providing limited programming for thousands of children during the summer of 2020. Although limited, our programmes were welcomed and needed by the parents we serve, indicated both by their eagerness to attend and the return rates of families throughout the holiday periods in lockdown.
In previous years, our aim has been to provide a diverse range of provision to meet the interests of children during the holidays. The holidays are an opportunity to provide children with ownership over their own learning and allow them the autonomy to explore and develop. With the restrictions in place, we have been unable to provide an environment that truly allows children to develop life skills and this has possibly hindered their lifelong involvement in areas such as outdoor education, sport and performing arts.
Like many other organisations, we have adapted our offer. Our strategy during the pandemic was to tackle the decline in physical and mental wellbeing by providing free online resources to families and schools, along with activity packs for families to use at home.​
From speaking to our venues, we have noticed a reduction in activity levels and the emotional and social wellbeing of children who have attended our programmes. With facilities being closed, children have not had access to areas where they can be physically active in a safe environment. ​
We welcome recent comments from the Government about prioritising children's physical activity but over the next 12 months we require support in building a model of provision that provides a service to more children across the UK from different cultures and communities.
Looking forward, our concerns for the business will be if there is another national lockdown and we cannot operate our term time and holiday provision. Without additional support the company will have to close.​
We need the government to subsidise places that can be offered to support vulnerable children. The child inequality gap has stretched over the past 12 months and has had a detrimental effect on children. Our company is well placed to help breach this inequality gap and is more than willing to do so.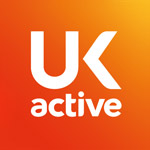 More People More Active More Often