ukactive has issued the following statement in response to the Government's plans to establish the Office for Health Promotion
Huw Edwards, CEO of ukactive, said: "This week's announcement by the Government of a new Office for Health Promotion is a welcome move in our nation's progress towards a truly preventative approach to health.
"The establishment of the Office will provide an opportunity for the Health Secretary and the Chief Medical Officer to work in partnership with the physical activity sector to drive reforms that will enable more people to lead active lives.
"Physical inactivity is one of the top preventable risk factors causing death and ill health in the UK, making our sector essential for delivering change, reducing inequalities and removing barriers to participation.
"ukactive has called for the physical activity sector to be placed at the heart of the Government's Coronavirus recovery plan and for future policy decisions to take a cross-departmental approach, which is clearly reflected in the remit of the Office for Health Promotion.
"We look forward to working with the new Office, once fully established later this year, on the evidence-based policy changes to regulation, taxation and investment that will support our members' recovery and development as the backbone of an active nation."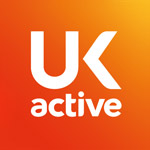 More People More Active More Often