A coalition from across the worlds of health, academia, sport and entertainment has written to the Prime Minister today (12 February), backing ukactive's call to support the survival of gyms, pools and leisure facilities.
More than 50 signatories have put their name to the letter, highlighting the essential nature of these facilities for the nation's physical and mental health, and warning of the imminent threat to their survival if they do not receive greater support to survive and recover from the financial pressures caused by Covid-19.
Royal colleges, health bodies and mental health charities, leading academics and doctors, Olympians, Paralympians, and entertainment personalities have all added their weight to the cause, urging Number 10 to prioritise a sector which delivers incredible health benefits as well as economic benefits that can help the national recovery.
ukactive has been providing the Government with regular financial evidence and safety evidence from across the sector, as well as underlining its safety measures and essential role in the nation's recovery.
It has written to the Government with details of the measures required to support the sector at this time.
ukactive's policy calls:
Offer a VAT Tax reduction, in line with the current and any proposed future concessions for hospitality, for the fitness and leisure sector, resulting in an effective output tax reduction to 5%, to support the sector's recovery.
Provide financial support for operators for back-dated rent which will be due once the moratorium ends at the end of the financial year, in addition to extending the moratorium on commercial evictions to October 2021.
Extend the business rate holiday for physical activity and leisure providers by a year – currently expires March 2021.
Extend the public leisure relief fund, covering additional periods of closure beyond that originally covered.
Support programmes and facilities that address health inequalities highlighted by COVID-19.
Expand innovations across the sector seen during COVID-19 – making opportunities digital and increasing accessibility across the country.
Huw Edwards, CEO of ukactive, said: "This is a clear warning from our nation's health and medical experts, academics, athletes and other champions of our sector, of the grave risk facing the mental and physical health of our communities, if gyms, pools and leisure centres are forced to close permanently due to the financial pressures they face.
"Our fitness and leisure facilities can play an essential role in supporting our mental and physical health at this time, and in future, and we are hugely grateful to this group for their support in raising awareness of the importance of these facilities to communities across the country.
"The return on investment for the Government providing greater tailored support at this time in undeniable – this sector is vital, not solely for the economy, but for our nation's health and wellbeing, which has never been more important."
Read the full letter and list of signatories below. To support the sector, write to your MP with your concerns.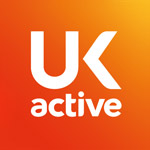 More People More Active More Often