Barbara den Bak, Tom Moos, and Clare Stobart have been revealed among the speakers for Sweat 2021, joining boutiques and independent fitness operators to discuss the bounce back of the sector from COVID-19.
ukactive today announced the full agenda for Sweat 2021, supported by Technogym, which will take place online this year, on Thursday 25 February.
The event will explore the latest insights and emerging trends through a combination of keynote and panel sessions, and will focus on lessons learned in 2020, with the aim to support boutique and independent gyms to thrive, evolve and embrace future opportunities for long-term success.
The event kicks off with 'The digital experience: how to pivot successfully', where the Co-founders of Zero Gravity Pilates, Chris Richardson and Christopher Watson, will talk about how they pivoted during the COVID-19 pandemic, the source of their success and how to create a flawless digital customer journey.
This will be followed by 'The bounce back post-COVID-19' where founders from across Europe's boutique and independent gyms will reflect on their experiences during the pandemic. Barbara den Bak, Founder of High Studios and Chief Marketing Officer & Chief Innovation Officer at Urban Gym Group, Tom Moos, Founder of Saints & Stars, and Clare Stobart, Founder of CPASE, will discuss how boutique and independent gyms can navigate their way through 2021 and beyond.
The event will conclude with 'Business expansion and innovation', featuring Zoe Bertali, Co-founder of The Refinery E9 studio and the Refine With ALFI app, and Scott O'Shea, Founder of Station Mill. They will be joined by a panel of experts to share their ideas on how to consider investment and the role of secondary spend in the future of a business. The panel will talk about diversification, sustainability and how the sector can capitalise on investment opportunities to maximise success.
ukactive will also launch a Boutique Resource Pack at the event, written by our partners for Sweat attendees and those in the boutique and independent sector. The pack will provide guidance and tools for boutique and independent gyms to help them bounce back from the COVID-19 pandemic.
Craig Swyer, Commercial Marketing Manager at Technogym said: "Technogym is delighted to be headline partner of SWEAT 2021, having been a partner since its inception – it is always a great opportunity to hear insight, perspective and best practice from a range of different operators and industry professionals."
Huw Edwards, CEO of ukactive, said: "We are delighted to introduce such an incredible line-up for Sweat 2021 online this year, at such a crucial time for the survival and recovery of boutique and independent operators.
"We know how turbulent the past 12 months have been since last year's event, and we are proud to bring together the leading minds from the sector across Europe to help inform the next business decisions you make.
"We have no doubt that this year's event will be more popular than ever, and we hope our agenda will inspire fresh ideas, confidence and the unity we require to return to growth as soon as possible."
To register for your free place or for further details about Sweat 2021, please visit the Sweat 2021 website.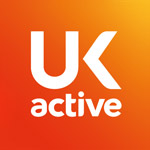 More People More Active More Often