Closing gyms, leisure centres and swimming pools under COVID-19 restrictions is costing the UK, on average, £7.25m in lost social value and around £90m in sector revenue for every week of lockdown, ukactive has warned.
The scale of the social and economic impact of closing the fitness and leisure sector was revealed as full national lockdowns were announced, meaning that more than 7,200 gyms, leisure facilities and swimming pools have been forced to close across the UK.
The cost to operators based on lost membership fees, despite furlough, business rate support and grants, is estimated to be on average £90m per week, however, the reality is that January losses could be much higher based on it being a key period for new joiners and renewals.
On top of the economic cost if facilities are forced to remain closed, the loss of social value which they provide represents a major threat to the health and wellbeing of communities.
Evidence from data specialists 4Global shows that November's lockdown restrictions on fitness and leisure venues cost more than £29m in terms of missed health-related social value savings.
Modelling shows the sector was due to generate health savings of £32.8m in November, yet only realised £3.3m of these, as the majority of services were forced to close.
The figures are calculated based on the sector's savings made by contributing to the reduction, through exercise, of the following health conditions: stroke, breast cancer, colon cancer, Type 2 diabetes, dementia, depression, and self-reported good health. Sixty-six per cent of cancer prehab and rehab services are provided in leisure centres.
Analysis of the first lockdown in England showed that anxiety levels doubled compared to the 2019 average, with an extra 3.4 million people classed as inactive, undertaking less than 30 minutes of exercise a week.
Huw Edwards, CEO of ukactive, said: "This evidence shows why the fitness and leisure sector provides such an essential service to communities across the UK, from the vital mental and physical health benefits to the economic benefits.
"The closure of gyms, leisure centres and swimming pools during January and February poses a major threat not only to thousands of facilities and jobs, but also our nation's health, and resilience to conditions including COVID-19, obesity and some cancers.
"We urgently need to see credible plans from the Government to work with our sector to keep people active and minimise the damaging impact lockdown has on the physical and mental wellbeing of people who rely on these COVID-secure facilities to stay strong and healthy.
"Furthermore, the Government must protect this sector as a priority, before it becomes too late. January and February represent a vital period for gyms, pools, and leisure facilities to trade but they currently have zero income, unlike other sectors.
"The top-up grants and funding announced by the Chancellor, while welcome, will be no more than a sticking plaster for the financial challenges being faced, and both public and private fitness and leisure operators will require additional, tailored financial and regulatory support for their recovery."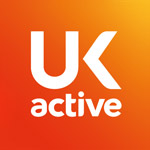 More People More Active More Often