ukactive has issued this statement in response to measures set out by the Chancellor today (5 January 2021) following the national lockdown
Huw Edwards, CEO of ukactive, said: "While we welcome the further support from the Chancellor, the top-up grants and funding pots will not be sufficient to save our sector's facilities and jobs, particularly once shared across the retail, hospitality and leisure industries, as this will be no more than a sticking plaster for the financial challenges being faced.
"Our sector needs a VAT rebate – resulting in an effective output tax of 10% – an extension of the business rate holiday for physical activity and leisure providers beyond March 2021, and financial support for operators for back-dated rent which will be due once the moratorium ends.
"Both public and private fitness and leisure operators will require much greater, tailored financial and regulatory support for their recovery, especially in light of the latest national lockdown, which comes at the worst possible time for gyms and leisure facilities which rely on January trade.
"Gyms and leisure centres throughout the UK will find it unsustainable to operate on zero income with this limited funding. The current measures do not go far enough, and as the length of lockdown is not yet determined, it makes it impossible to plan for when revenue will start to come in again.
"We are in dialogue with the Government to provide the latest impact modelling of this lockdown but the sector is on a cliff edge and more support needs to be given."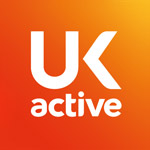 More People More Active More Often