ukactive and Sport England have announced plans over the upcoming year to design a new knowledge programme to help fitness and leisure operators improve their digital maturity and effectiveness, after the sector's first Digital Futures report identified a gap in skills and strategies.
Following a three-month consultation with both public and private operators, the two organisations today publish the first annual report of its kind: 'Digital Futures: A review of the digital maturity and digital effectiveness of the UK's fitness and leisure sector'.
The report, supported by ukactive Strategic Partners Gladstone, Myzone and EGYM, marks the first milestone since ukactive announced in August the launch of its Digital Futures strategy in partnership with Sport England.
The aim of the strategy is to help improve the application of digital by all fitness and leisure operators, with the ultimate objective of creating a sector that can meet the needs and demands of everyone in the community, ensuring full digital accessibility and inclusivity. As such, it also forms part of ukactive's proposed shared ambition for growth with the Government and partners – helping gyms, pools and leisure facilities to reach more than five million new members by 2030.
The COVID-19 pandemic and closure of facilities during lockdown forced many operators to accelerate and expand their digital services, but some were less able to adapt quickly.
ukactive commissioned digital consultancy Rewrite Digital to design a digital maturity and effectiveness index tool for the sector to use free of charge, in collaboration with major stakeholders and representative members of the sector.
From August, the tool formed a core component of the consultation, allowing operators to receive analysis and a score for their digital maturity. It also means that for the first time an overall benchmark can be set for the sector and tracked annually through the report.
The consultation was completed by 44 organisations, representing more than 1,300 facilities in the UK, and about four million digital touchpoints for members.
Key findings:
Around 30% of operators said they do not have a digital strategy, and 84% admitted they do not have a digital strategy that is up to date, complete, ambitious enough and supported by an achievable roadmap.
Overall, the organisations scored an average of 55% for digital maturity and effectiveness. The index describes this level (40-59%) as 'Digital Experimenter', typically meaning that operators are making great strides forward but missing the investment, goal alignment and rapid advances to yield a strong performance.
The average score for private operators was significantly higher, at 63% – with public operators scoring 55% on average.
Private operators with more than 51 sites were the highest-scoring cohort, with an average score of 72% putting them at the 'Digitally Established' level (60-79%), with only one operator classed as a 'Digital Leader'.
The findings will be used as a foundation for ukactive and Sport England to develop, in 2022, a new knowledge programme for operators. This includes plans for a digital resource marketplace to bring experts closer to the sector, themed papers and seminars to support learning, and a new self-assessment tool in the shape of the index.
ukactive will encourage suppliers within its membership to build a resource library that allows each operator to plot a clear path for growth based on its current level of digital maturity, as well as signposting operators towards free tools, resources and offers that are best-suited to accelerate change.
Through the programme, the partners hope to support more operators to adopt a digital mindset, in order to progress from the lower levels of digital maturity – Digital Foundation and Digital Experimenter – to the more advanced level of Digitally Established and beyond.
In addition to improving skills at all levels, closer collaboration between operators, platform providers, third-party suppliers, local authorities, NGBs, and bodies including the Chartered Institute for the Management of Sport and Physical Activity (CIMSPA).
The recommendations also call for the simplification of membership types and products; increasing research into consumer insights and behaviours; conducting holistic data audits and sharing through open data; and building the commercial evidence for greater investment in digital.
Huw Edwards, CEO of ukactive, said: "Thanks to the support of Sport England and our strategic partners, for the first time we have been able to conduct a detailed digital consultation with operators across the UK and provide a benchmark for our sector's progress.
"Digital strategies and skills will play a critical role in gyms, pools and leisure centres delivering on our shared ambition for a more active population.
"The Digital Futures report makes the irrefutable case for accelerating digital strategies and skills at all levels of our workforce, from the boardroom to the gym floor, and we are committed to working with our partners and members to take our sector to the next level.
"Further work is now required and we encourage all operators to use ukactive's digital maturity and effectives index tool, both to improve your digital mindset and strategy, and so that we can monitor and support our sector's progress."
Tim Hollingsworth, CEO of Sport England, said: "The future growth and sustainability of the sector depends on strong digital knowledge and infrastructure. We want to see digital skills leveraged to drive the ultimate goal of supporting everybody to get active – no matter where they live or what their background is.
"The new knowledge programme is another example of positive collaboration within the sector. It builds on the work of the Digital Marketing Hub, funded by Sport England, which provides free digital skills training to anyone in the sport and physical sector workforce."
Dave Wright, Group CEO of Myzone, said: "Understanding, embracing and acting on the insights from this report is everything. Most talking points in the tech space are not new to any of us, but how we work together in shaping our individual digital futures will make the impact that acts as a catalyst for positive change far beyond what we've known.
"Myzone is perfectly positioned to forge and fuel these partnerships, working closely with ukactive, and we're proud to be a part of this report."
Kerstin Obenauer, UK Country Director at EGYM, said: "EGYM has always been digitally forward-thinking within the fitness industry and saw huge value in working with ukactive on their Digital Futures strategy to help bring future digitalisation to as many facilities as possible.
"The report gave us clarity on where our industry needs support and we can't wait to realise this support in an effective and manageable way to help our industry adapt to this new digital world."
Claire Rollins, Managing Director at Gladstone, said: "As time brings with it new technologies, solutions, and consumer experiences, this only increases our ability to deliver cutting-edge solutions to improve the health and wellbeing of a nation.
"We saw the Digital Futures strategy as a crucial step in recognising where we as a sector are positioned, and how we can build from here to collectively move the industry forwards in first meeting and ultimately redefining consumer expectations."
In addition to the strategic partners, Digital Futures has been shaped by contributors including operators and organisations from the fit-tech sector, such as Keepme, SweatWorks, Volution, Xn, Orbit4 and 4global, as well as other experts.
To download a copy of the Digital Futures report, click here. To use ukactive's digital maturity and effectiveness index tool, click here.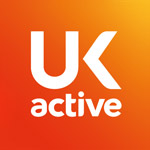 More People More Active More Often