ukactive CEO Huw Edwards has said: "ukactive would like to congratulate the Committee on a comprehensive and wide-ranging investigation into the status and importance of the sport and physical activity sector in 2021. This report gets to the heart of the issues that faced the sector over the past two years, and which it continues to navigate.
"ukactive has worked closely with the Government, its agencies, and other partners on the survival and recovery of our members throughout this period and continues to do so. Without this recovery, we cannot look to develop the bold and ambitious plans we seek.
"The report rightly looks at how we best set up the sector for future success, with a range of recommendations covering the totality of the sector. These include a new national strategy for sport, health and wellbeing; coordinating delivery of sport and recreation; and ensuring the Department of Health and Social Care bears equal responsibility for increasing physical activity levels.
"There are number of recommendations with great merit, but all bridge back to one key issue – political will. If there is political will across all Whitehall then we can elevate the value of our sector so it can play its fullest role in society.
"With political will we at ukactive can work with the Government on the shared ambition for growth and secure more than five million new people using our members' facilities, by marrying our growth and development with the required reforms to tax, regulation, and investment access.
"With political will the Government can set a bold vision for the sector's reform in the proposed revision of its sport and physical activity strategy, Sporting Futures – putting health and wellbeing at its heart.
"Next year is the 10th anniversary of the London 2012 Olympic and Paralympic Games, as well as the 2022 Commonwealth Games in Birmingham. This provides the perfect opportunity for the Government to seize the moment, set out a bold and ambitious vision for our sector, and set in motion the Government reforms that will allow our sector to improve the physical, mental, and social wellbeing of millions more people.
"We look forward to working with all partners to create an environment where political will exists to drive our sector forward."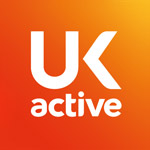 More People More Active More Often