ukactive has today (1st June) announced the final line-up for the Flame Conference 2017, where a raft of expert speakers will shed light on the burning issues facing the physical activity sector.
Headline speaker and six-time Olympic Gold medallist Jason Kenny will be joined by pioneers of disruption, leadership and innovation for the event which takes place on 28th June at the International Conference Centre in Telford.
Acclaimed social media trainer and consultant Andrew Davis will bring experience from a leading role launching BBC 1Xtra and MySpace to explore the advancement of digital and social media. He will also highlight the opportunities online to revolutionise the way companies in the physical activity sector interact with their customers.
Also speaking at the event is Simon Moores, a leading futurist and information risk consultant. A regular Guardian newspaper contributor, and co-author of 'A Digital Plan for Britain', Simon will explore how to keep vital data secure in a world where cyberattacks are becoming increasingly common.
Lessons on effective leadership will be imparted by Alex Phillips, skipper of the yacht Quadstone's victory in the 2000 BT Global Challenge, known as the world's toughest yacht race. She will employ her considerable experience developing world-class teams both on the sea and in business to show how to build a truly successful workforce.
Additionally, Andy Miah will demonstrate how innovation will destroy and recreate active lifestyles as we know them. Chair in Science Communication and Future Media at the University of Salford, Andy will draw on his expertise in science, technology and ethics to explore the future of physical activity amid an increasingly disruptive business world.
The Flame Conference forms part of an expanded two-day schedule for Flame 2017 with the addition of Ignite, a brand new day of workshops taking place on the 27th June. As ever, Flame will culminate in the star-studded Flame Awards night following the conference, as the cream of the sector battle it out for the sector's most esteemed accolades.
ukactive CEO Steven Ward said: "Major new trends are taking place in society that are re-writing the rules of business.
"Flame offers the perfect opportunity for us to come together to use these rules to change the game for the physical activity sector.
"The presence of specialists in disruption and innovation will offer the insight for us to capitalise and drive forward the activity agenda at an ever-increasing pace. Flame looks to be an unmissable event for all forward-thinkers in our sector."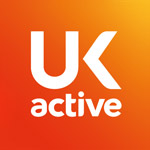 More People More Active More Often