Ahead of the Flame Conference on the 28th June, we ask some of excellent speakers we have lined up for the event a few questions on their area of expertise. This week we spoke to Born Social Strategic Director Callum McCahon, a social media maven with vast insight into consumer's online habits.
What opportunities are companies in the physical activity sector missing if they don't hold a clear social media strategy?
Without a clear social media strategy, businesses are missing out in three important areas – awareness, loyalty, and advocacy.
Social media is unique in that it allows you to reach people with messages that are incredibly relevant to them – no other marketing channel offers the ability to reach your target audience in such a cost efficient way.
At the brand awareness stage, the paid advertising tools available on social media allow businesses with all sizes of budgets to speak directly with the people they are trying to reach.
It also plays a key role in maintaining customer loyalty. People use social media as a customer service channel – if you're not there and ready to respond you risk alienating your user base.
Finally, humans trust other humans a lot more than they trust brands – a recommendation from a friend via social media is the most powerful marketing tool. Think about how you can incentivise recommendations, and really drive brand advocacy through social.
How important is social media to expanding your customer base in modern Britain?
We recently did some research on the current state of social media in the UK – and found that 92% of Brits have an account on Facebook. The reach offered by this platform is unparalleled – the only other marketing channel with a comparable level of reach is television – and when you think about the financial barrier to entry for this marketing channel, the advantages of social media become clear.
Facebook (and other social platforms) are accessible to every brand at every level and, with a focused social media strategy, can be a fantastic tool for expanding your customer base.
What is the biggest trend you expect to take place in online media in the next few years?
The rise of 'Stories' is a significant shift in online media – and represents the evolution of the news feed. The news feed has been the default way of consuming social media content since the rise of Facebook over 10 years ago, but Stories are a mobile-first way of consuming content, with a lower barrier to entry. Users don't expect to see over-produced, beautiful content – anyone with a phone can get involved. I think over the next few years we'll see the gradual decline of the news feed, accompanied by the rise of Stories.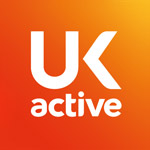 More People More Active More Often