Earning Our All Blacks Shirt…..
Regardless of the 'Work is more than important than family comment', the Sean Fitzpatrick speech at the Flame conference and awards left me wishing I could be part of something of that magnitude. The responsibility handed down, by a family member, friend or former All Black allowed for the culture to continue of one of the most successful sporting teams through each generation.
Unfortunately the cigarettes and alcohol put pain to any sporting career I had, or maybe it was my lack of willpower, but on the 22nd July 2016, I received my proverbial shirt at the close of the UK Active Future Leaders Course.
The sense of belonging with some of the most intelligent and creative people I have had the pleasure of spending time with, left me driven to remember our responsibility in the industry.
When asked the question of 'What did you learn?' I struggle to reply and for a salesman this is really quite unusual. Truthfully, it would take me a career to show the impact and comprehend the learning.
Disrupt; Pivot; Unicorn
Although the greatest album name never used, the theory used on day two of the course by Prof Miquel Llado resonated with our individual and collective responsibility to ensure that as this group and legacy continues to grow and in turn the industry will succeed in its task of more people, more active, more often.
Think differently, if it doesn't work, adjust and we will eventually find the magic solution.
Genuinely, each individual attending and professor delivering allowed not only an insight of the task we have at hand in leading our industry forward, but the notion that collectively we can have solutions. WE need to push the boundaries. WE need to challenge the norm.
The solution is one of the most important lessons learned on the course 'Take the blinkers off' and remember we are all moving towards the same outcomes. I am confident that each year the alumni goals, the more 'all black shirts' we give out, the closer and closer we get to that unicorn.
Future Leaders 2017
This bespoke executive training programme and year-long alumni, aims to steer future leader careers and personal leadership skills, ensuring world class business approaches and solutions are delivered. After the success of the inaugural programme, at IESE Business School in the inspirational city of Barcelona, ukactive are developing the programme to further equip candidates with the tools and strategic insight to make an even bigger impact to the sector.
Steven Scales is National Strategic Sales Manager for Matrix Fitness and an alumnus of the 2016 Future Leaders programme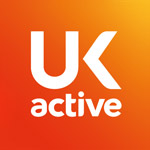 More People More Active More Often