In response to today's new research in the journal Preventative Medicine, which estimates outdoor exercise delivers £2.2bn of health benefits to adults in England each year, ukactive has called for continued investment in parks to tackle the nation's inactivity crisis.
Tanni Grey-Thompson, Chair of ukactive, said: "Whatever the weather, our parks play an integral part of our lives – places where we relax, play, and exercise, so it's vital that we invest in them.
"Britain is in the grip of a cradle to grave physical inactivity crisis and parks have a crucial role for our long-term physical and mental wellbeing, as well as supporting cohesion within communities.
"Park-based programmes such as ParkLives and Green Gym are driving use of green spaces and it's hugely important that these assets are protected and prioritised, not threatened with decay and closure.
"There is an essential debate to be had on the future of parks, including the key partnerships – both public and private – required for the future."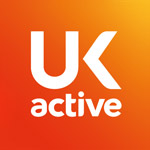 More People More Active More Often