ukactive Research Director Dr Steven Mann reiterated calls for a major shake-up of youth physical activity provision this morning (21 November) after new research showed British children are among the least active in the world.
Dr Mann featured in the top story on ITV's flagship morning news programme Good Morning Britain, discussing the findings of a global report on children's activity levels presented to the International Congress on Physical Activity and Public Health.
Research comparing 38 counties across the globe placed England, Scotland and Wales among the worst for physical activity.
Overall, England and Wales were both scored D minus, the third worst grade in the rankings, while Scotland was joint worst, with a grade of F.
The rankings, produced by a global alliance of health experts, show the UK lagging far behind a host of countries, including Poland, Slovenia, and Venezuela, when it comes to children's fitness.
Dr Mann called for the rollout of fitness measurement across UK schools nationwide to assess physical literacy in the same way as Maths and English, so that children at risk from inactivity can receive direct interventions to safeguard their health.
"We're stripping physical activity out of children's daily lives and trying to force it into very structured environments," Dr Mann told Good Morning Britain.
"We need to embrace what children really want to do and help them understand why it's important to be active." The TV appearance stemmed from Dr Mann featuring prominently in today's front-page Daily Telegraph story about Britain's youth inactivity pandemic.
The article noted how movement is being "stripped out" of modern lifestyles, with children weaned on screen-time and starved of outdoor activity. It also carried quotes from NHS England CEO Simon Stevens, who reiterated calls made in his speech at this month's ukactive National Summit for greater efforts to help Britons get active and benefit from the "miracle cure" of exercise.
Dr Mann told The Telegraph that many of the UK's health woes can be traced back to school and said we need to ingrain activity into children's daily lives so that exercise becomes a life-long habit.
"Today's children are the least active ever and face a ticking time-bomb of health issues that puts them at serious risk of having shorter lives than their parents," he said.
"Movement has been stripped out of modern living, meaning Generation Inactive are driven to school and fed a staple diet of sofa play and screen time, while being starved of outdoor activities."
"Until we measure physical literacy in the same way as maths and English, we'll be powerless to stop this alarming rot."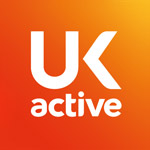 More People More Active More Often