ukactive Research Institute to partner National Centre for Sport and Exercise Medicine and Public Health England on Promising Practice 2
The ukactive Research Institute has today (21 November) launched a major new research project to identify 'what works' for getting people more active.
With Britain's physical inactivity epidemic costing £20bn each year and causing 37,000 deaths, Promising Practice 2 aims to identify and stimulate scalable solutions to one of society's biggest challenges.
Building on the recommendations of the All Party Commission on Physical Activity, the ukactive Research Institute is collaborating with the National Centre for Sport and Exercise Medicine and Public Health England to identify physical activity programmes that demonstrate good and promising practice in local communities.
By highlighting effective physical activity initiatives that – if scaled up – could contribute to shifting the population towards making 'everybody active every day', the researchers hope to uncover exercise solutions that deliver the associated health, economic and social improvements for local communities.
Organisations, groups and individuals who are actively contributing to increasing levels of physical activity across the UK are being urged to sign up to the project and share their experiences.
Promising Practice 2 is the second iteration of this project and aims to build on the valuable insights and recommendations produced by its predecessor.
In July 2014, a total of 952 survey responses were submitted for the initial Promising Practice project, making it one of the largest surveys of physical activity programmes in England ever conducted. The resultant 'Identifying what works for local physical inactivity interventions' report contained an evaluation of the programmes and featured as part of the national Everybody Active Active Everyday framework published by Public Health England.
The latest initiative will seek to build on this process, taking a rigorous, objective look at local physical activity interventions across the UK to identify 'what works' and examining the progress programmes have made since 2014. This time around, although evaluation will still feature, the focus is identifying and championing effective activity programmes that can move the nation and transform lives.
Dr Steven Mann, ukactive Research Director, said: "Through Promising Practice 2 we want to identify and scale the most successful initiatives so that they can bring the benefits of physical activity to communities nationwide.
"Our report will provide practical guidance on how the physical activity sector can consolidate good practice and build an evidence-base around what works and significantly improve the standard of physical activity.
"To build the case for wider commissioning of physical activity programmes, it's essential that we are able to demonstrate our impact and the return on investment of our services in the same way as other public health services."
Dr Justin Varney, National Lead for Adult Health and Wellbeing at Public Health England, said: "The previous Promising Practice process highlighted the wealth and diversity of programmes across the country, but also the limited evidence of what is effective.
"Since 2014, there has been a real drive across the physical activity sector on data and evaluation. So we are excited to see what progress has been made, and hope organisations step forward with interventions with evidence of impact and outcomes."
All submissions to Promising Practice 2 will be reviewed and classified by a senior academic board made up of members of the ukactive Research Institute, the National Centre for Sport and Exercise Medicine and Public Health England.
Programmes and projects deemed 'good' or 'promising' will be considered for a range of opportunities. These include showcasing their practice at ukactive's National Summit 2017 and forthcoming Regional Roadshows, featuring in reporting to key stakeholders such as Sport England and Public Health England, as well as being able to use their submission as entry to the ukactive Flame Awards 2017.
To take part in Promising Practice 2, entrants simply need to submit details of a physical activity programme that their organisation is running through an online questionnaire, located on the ukactive Research Institute website.
About ukactive
ukactive is the UK's leading not-for-profit health body for the physical activity sector, with almost 4,000 members from activity providers to major consumer brands, training facilities and equipment manufacturers. Members come from across the private, public and third sector and are united by ukactive's longstanding and uncompromising commitment to getting more people, more active, more often.
ukactive facilitates big impact partnerships, conceives and drives breakthrough campaigns, conducts critical research and galvanises key stakeholders to develop and deliver key projects that support and champion the physical activity agenda. The organisation's efforts are centred on supporting a national ambition to "Turn the tide of physical inactivity".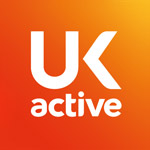 More People More Active More Often