Gyms and leisure facilities in England have seen more than eight million visits in the first three weeks since reopening, and just 17 positive COVID-19 cases, according to new data revealed today (25 August) by ukactive.
Working with some of the biggest operators in the country, ukactive has collated a data sample from more than 1,300 of its members' sites to analyse the prevalence of the virus within the sector's facilities, from its reopening on 25 July to 16 August.
The numbers show there have been more than eight million visits from members of the public since the sector reopened, and during this time only 17 people have reported testing positive with COVID-19 during a period that included them using the facility – equating to an estimated 0.020 cases for every 10,000 visits to the gym. In addition, there were only nine reported cases among members of staff.
Gym and leisure centre operators across England are well positioned to capture real-time data effectively. They are able to carefully record reported cases based on membership details held within their databases, as well as recording details for non-members, to allow for contact tracing – helping to inform authorities and other visitors quickly.
The findings support a growing evidence base from across the globe showing that COVID-19 has a low prevalence in the gym environment.
Gyms and leisure facilities in the UK must follow strict Government guidance in order to remain open, ensuring social distancing among staff and customers, proper ventilation throughout, and comprehensive cleanliness protocols.
The sector worked closely with the Government to develop the guidance for reopening safely, including ukactive facilitating site visits for the Deputy Chief Medical Officer and SAGE representatives to a range of facilities.
Regular exercise has been shown to improve a person's ability to regulate the immune system, which is essential for avoiding the severe symptoms of COVID-19.
Huw Edwards, CEO of ukactive, said: "We are encouraged by the millions of visits to our members' facilities since reopening, and the responsible approach our members have taken to proactively monitor and respond to the very small number of reported cases of COVID-19 by people who have visited their sites at a time when they had the virus.
"This sample shows an extremely low prevalence of COVID-19 among people who visit gyms and leisure facilities, and we are thankful to all our visitors for demonstrating responsibility and consideration for fellow users.
"Our sector has worked tirelessly to demonstrate its safety to the public and this evidence helps us to prove that these efforts are paying dividends, allowing us to get back to our work of keeping the nation happy and healthy.
"This early evidence suggests that gyms are relatively low-risk places for catching the virus, however, we will continue to monitor closely – with our members – the number of COVID-19 cases, to show that the sector is being responsible by limiting its spread."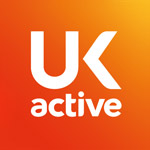 More People More Active More Often