By Huw Edwards, CEO of ukactive
Most positive change starts with a story, and as a sector, we have a wealth of remarkable stories to tell.
Across the wide landscape that defines sport and physical activity there are millions of stories from people of all ages and backgrounds embracing sport and activity to enrich their lives.
We are in every town across the land enabling people to achieve their goals and ambitions every day. Our sector delivers what is akin to a national service, investing in the physical and mental health of the nation, connecting fragmented communities and alleviating growing social ills of loneliness and isolation.
As gyms and sports clubs begin to rise again from the enforced closures of COVID-19, we must return to sharing these stories and unveil the potential of the sector to support the country's recovery.
The Great British Week of Sport allows us to do just that. This week provides a platform to showcase us at our very best. It will display the power of sport and physical activity to drive positive change, showing we are the cross-cutting solution to many societal challenges our Government and nation face.
This week is important for a number of reasons. COVID-19 has left physiological scars that remain beyond our facilities reopening and sports returning. Many are understandably nervous about getting back to their previous routines or trying out new habits. Let's use this week to reassure that it's safe to get back to sport and activity, and encourage those that might be thinking of taking up a new sport by showing we have the highest standards of safety in place to protect them.
In these astonishing times we live in, this week also represents an opportunity to begin pivoting our national priorities and values. We can use this week to unite as a sector with a clear message:  We will drive much more transformative change in our communities if fully supported and valued.
Our health and fitness must form the bedrock upon which our society rebuilds itself post-COVID-19. COVID has acutely exposed many modern frailties in our economic and social systems. By investing in our sector and raising the notion of public health up the agenda, the nation will gain greater resilience in any future COVID-19 spike, reduce its impact on the NHS but so much more. National importance afforded to our physical and mental health will influence our happiness and wellbeing, our productive economy, and the resilience of the communities in which we live.
Every story told about the power of sport and physical activity to drive change is laden with power. But collectively, these millions of stories can create a tidal wave of change.
Let's unite as a sector at the end of September for the Great British Week of Sport.
Let's tell our stories and make our voices heard.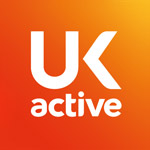 More People More Active More Often