ukactive CEO Steven Ward says: "We welcome the new figures from Sport England's Active Lives Survey which has found 300,000 more people are meeting guidelines for physical activity in 2018 compared to last year. These figures also show that the fitness and leisure sector continues to be the driving force behind activity levels in this country, with 320,000 more people getting active through gym sessions and 197,000 more through fitness classes in the past year alone.
"Our sector is the backbone of an active nation, with the ability to be the preventative frontline for the NHS. It now requires Government to act with much greater urgency and use the forthcoming Autumn Statement, followed by the Comprehensive Spending Review, to support it by implementing the proposals we have made, which will encourage people who have the most urgent need to become more active and healthier in their daily lives.
"These proposals include extending the Cycle to Work scheme to include gym and home fitness equipment, utilising childcare underspend to support children and families from lower income backgrounds to become more active, and to give the green light to the £1bn private sector investment project to transform ageing sport and leisure facilities and make them part of new community wellness hubs."
"We also look forward to continuing to work with our partners at Sport England to ensure that the full potential of our sector is unlocked and fully deployed in the fight to create an active nation for all."
To read the full Sport England Active Lives Report – click here.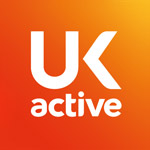 More People More Active More Often