National Fitness Day 2018 directly influenced over 4.1m million to be active on Wednesday 26th September as Britons across the country embraced the fun of fitness.
More than 1.25m children and young people got moving on the day, as schools across the UK led children in 10 minutes of activity at 10am, as part of the '10@10' programme. This represented a major increase of more than 56% on last year.
Figures also show individuals in Scotland were the most active in the UK, clocking up a whopping 57 minutes of physical activity on average on National Fitness Day. Meanwhile, awareness of the campaign grew hugely across all of the home nations, as National Fitness Day fulfilled its aim to deliver positive impacts across the length and breadth of the nation.
The increased regional participation and recognition of National Fitness Day was spearheaded by the #Fitness2Me hero campaign, which saw 12 heroes selected to represent the 9 regions of England, alongside the nations of Scotland, Wales and Northern Ireland and inspire their local communities into activity.
Co-ordinated by not-for-profit health body ukactive, National Fitness Day is the most visible annual celebration of physical activity of the year. It is a chance to raise awareness of the role that physical activity plays in our lives, helping to highlight the fun of fitness and the rewards of exercise.
National Fitness Day 2018 got off to a flying start style with DDMIX Founder and Strictly Come Dancing Judge Dame Darcey Bussell, leading hundreds of members of the public in a mass dance-fitness class at the City of London's Guildhall Courtyard in the heart of the capital, with cameras from BBC, ITV and Channel 5 in attendance – helping propel the media reach of the campaign up to over 66m.
The event also once again proved hugely popular across social media, with 8,000 mentions on the day, including posts from Arsenal FC, comic-book writer Stan Lee and Loose Women's Andrea McLean taking reach to 64m.
This year's National Fitness Day methodology was the first to fully quantify the number of people who were directly motivated into activity by National Fitness Day, arriving at a figure of 4.1m.
Employing the same methodology as high-profile national campaigns such as This Girl Can, ukactive commissioned polling from research specialist ComRes to calculate participation levels, allied with real-time figures from the activity data aggregator, DataHub, website sign-ups and additional reporting.
Over 58,000 people got active within the workplace – motivated by workplace partner AXA PPP healthcare's 'Flying Start' campaign for employees to get active before work or at the office, with workplaces across the country signed up for official activity sessions on-the-day.
Other key figures from the day included:
31m got active in leisure centres
Individuals in England, Scotland and Wales all reported they were most active outdoors (34%, 37%, 33%) while those in Northern Ireland reported being most active at home (44%).
Those aged 25-34 were most likely to report being active in their workplace on NFD (24%), indicating a possible future trend in working cultures.
ukactive Strategic Projects Director Will Smithard: "It's fantastic to see that National Fitness Day managed to inspire physical activity in every region of the UK, truly getting the whole nation moving for the day.
"Members of the public got active at home, in the gym, out and about, and thanks to our partner AXA PPP healthcare, in the workplace.
"We want to broaden the reach of National Fitness Day even further next year and are eager to work with as many parties as possible to ensure everyone in the UK is able to experience the fun of fitness."
Chris Horlick, Director at AXA PPP healthcare, said: "It was great to see employers around the country getting National Fitness Day off to a Flying Start by encouraging employees to have a more active commute or get involved in free activities.
"Employers have a key role to play when it comes to supporting an active workforce and the health benefits of being physically active can pay dividends for employees and employers alike.
"Events such as National Fitness Day help to highlight that fitness can be fun, and can help prompt healthier habits."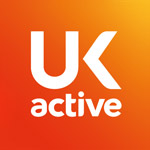 More People More Active More Often