ukactive has today (22nd October) announced a new programme aimed at increasing activity for families across Hull.
The programme will create a network of accessible activities, events and festivals for more than 4,000 families living in selected areas of Hull.
It will be led by a coalition including ukactive, EdComs, Places for People Homes, Liverpool John Moores University, and the Royal College of Paediatrics and Child Health (RCPCH) – with delivery supported by ukactive's network of local partners.
The cross-sector initiative will encourage families to enjoy a range of fun activities, connect to their local facilities and open spaces, and increase physical activity levels.
The plans represent one of nine newly announced programmes which has been awarded a share of Sport England's £40 million National Lottery funding pot dedicated to helping families get active.
Sport England's Active Lives Survey revealed that only 54% of adults with children on a low income are active, compared to 71% of those in higher income groups.
The ukactive programme seeks to build on recommendations from the ground-breaking report on physical activity for children, Generation Inactive 2, including:
Providing practical support and guidance for parents to improve engagement in their children's health and physical activity levels.
Supporting out-of-school activities and holiday engagement programmes in disadvantaged areas.
The important role of family and peer influence on children's physical activity levels.
Creating family-friendly active networks and local environments.
The programme will also support the Active Hull strategy created by Hull City Council, which identifies children, young people and families as a priority group for physical activity programmes.
A joint statement from the coalition said: "Our new programme aims to make family activity the beating heart of Hull again.
"By combining our expertise and knowledge of family health, physical activity and community engagement, we can make sure families have more ways to be active together in their area.
"New, fun activities can help to make people happier and healthier, build relationships, and breathe new life into community facilities, parks and open spaces."
Tracey Crouch, Minister for Sport and Civil Society, said: "This will encourage families to get involved in sport together and increase opportunities for people to get active in their local community. I look forward to seeing the positive impact this programme will have on people's health – both physical and mental – and how it can help nurture a life-long love of sport and physical activity."
Mike Diaper, Sport England's Executive Director, said: "Parents have many demands on their time and can lack confidence in how to get active with their children. That's why Sport England is working hard to make getting active or playing sport with your children an easier choice.
"It doesn't matter what people do or how good they are, having fun together is what is important and helps ensure children continue to be active adults."
To find out more about ukactive Kids and the Generation Inactive 2 report, click here.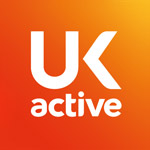 More People More Active More Often