The ukactive Awards 2019 is set to be the biggest sector awards ever, with the introduction of a host of new categories to celebrate every aspect of the thriving and increasingly diverse physical activity sector.
Active IQ has joined as headline partners for the awards, as well taking over as expert assessors for stage one of the judging process.
Ahead of the much-anticipated event, ukactive sets out four reasons to enter:
Raise your profile
 A ukactive Award is the ultimate recognition of achievement in the physical activity sector, and represents an important measure of success.
It's an excellent opportunity to showcase the work you do for customers, employees and stakeholders, and ukactive also offers media support following the event to enable you to highlight your success in regional media.
Discover what you do best
The ukactive Awards judging process offers the opportunity to pit yourself against the very best in the sector, culminating in either a mystery shop or an invite to our 'Judges House' on 1 May, (dependent on what category you've entered).
All entrants will receive detailed feedback of their performance from stage one assessors Active IQ,  with a full breakdown identifying both strengths and areas in need of improvement.
Celebrate your organisation's work
Finalists are invited to attend the ukactive Awards night, a lavish ceremony where the very best of the sector comes together to celebrate those leading the way to get more people, more active, more often.
Along with the opportunity to represent your organisation at a sector-leading event, the awards ceremony is an excellent chance to reward hardworking teams and employees.
There are more opportunities than ever to enter
The physical activity sector is larger, more diverse and more influential than ever before – the ukactive Awards 2019 recognises that, with the inclusion of several new categories, such as Activation of the Year and Marketing Campaign of the Year.
Indeed, there is a category to recognise every aspect of the sector, whether you are a fitness operator, a supplier, a training provider or a physical activity brand.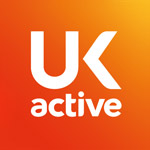 More People More Active More Often