New research from imin and DataHub has found that local authority gym users with membership provided through their workplace visit the gym 15 per cent more often than other local authority gym members.
The findings come from 4global's DataHub, the largest repository for sport and leisure data in the UK, which analysed hundreds of thousands of local authority gym memberships in 2018 to deliver the report.
The research shows that employer-provided gym memberships also tend to have a higher retention rate than others, almost double the average retention rate.
It also found that 63 per cent of workplace gym memberships are used by women, bucking the trend shown by recent Sport England figures that men are more than five per cent more likely to be active than woman.
The findings are not all positive, however.
Despite the success in engaging some employees, almost one in four gym memberships provided by the workplace were never used, highlighting that more needs to be done to ensure that all employees can benefit from physical activity programmes as part of modern working lives.
imin Co-Founder Nishal Desai said: "This study shows corporate gym benefits are a good perk for a significant proportion of employees, but there remains a huge group needing to be better served."
4global is a ukactive member. To find out more about the benefits of ukactive membership, click here.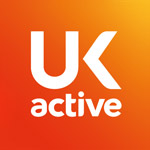 More People More Active More Often