Responding to the publication of the second chapter of the Government's Childhood Obesity Plan the Sport and Recreation Alliance, ukactive and the Youth Sport Trust issue joint statement.
"The growing childhood obesity epidemic is nothing short of a national crisis, and we will be failing a generation without greater action to tackle it.
"The publication of this new chapter of the Childhood Obesity Plan contains both new ambitions and new initiatives that will gain support and endorsement, and we welcome this, although would stress that more needs to be done.
"We especially welcome the renewed commitment to daily physical activity in schools, investing in active travel, promoting active mile initiatives, and the expanded role proposed for Ofsted that we hope will see this important organisation exercise greater oversight and scrutiny around children's health.
"That said, this plan falls short in reflecting the full role physical activity can play in addressing this complex issue and the Government must do more, and go further, to redress this.
"Our organisations believe that the Government can do more, including:
Providing greater clarity on the future of the Primary PE and Sport Premium (PESP) funding, which is currently only committed up to 2020 and with no clarity beyond this date; and track its impact to ensure investment transforms schools around play, physical activity, physical education and sport;
To address the fundamental challenges facing children and families outside of school time, especially in holidays, where health inequalities are exacerbated;
To address the reduction in the Healthy Pupils Capital Fund (HPCF), which took place in July 2017 and saw this important fund reduced from £415m to £100m.
"Finally, the Government must – as a priority – bring together a diverse range of organisations from across nutrition, physical activity and mental health so that they can work together on interventions that support the health of children and young people in a holistic way. This is essential for the successful implementation of the plan.
"We remain fully committed to working with the Government and wider stakeholders in this ambition to halve childhood obesity by 2030."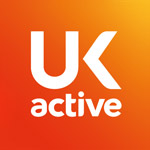 More People More Active More Often