Baby2Body has been named winner of the prestigious ActiveLab accelerator programme at a live-pitch finale in Manchester.
The company, which has developed a digital wellbeing coach for pregnancy and early motherhood, overcame strong competition from 10 of the most promising start-ups in Fit-Tech to emerge victorious in the programme's second year.
As part of a new format, the finale, 'ActiveLab Live!', took place in front of a live audience at Active Uprising, a new three-day celebration of physical activity.
As the 12-week programme reached its climax at Manchester Central, each of the start-ups showcased their product during a 60-second pitch.
The audience was then asked to vote using a mobile app, for the start-up in which they would invest £1m.
The live vote saw Baby2Body come out on top by the slimmest of margins, narrowly beating sports-matching app Find A Player and wearables start-up Walk With Path.
The dramatic finale marked the culmination of the accelerator programme, which has seen each of the 11 finalists network with investors and leading physical activity brands, receive tailored mentorship and take part in a series of workshops on the challenges of scaling a business.
ActiveLab Live! formed a fitting conclusion to the Active Uprising Conference, which saw 1,200 leaders from worlds of health and fitness, sport and technology come together for a day of learning networking and debate. The Conference included keynotes from luminaries in politics and sports, such as Mayor of Greater Manchester Andy Burnham and Britain's most successful female Olympian, cyclist Laura Kenny.
ukactive CEO Steven Ward said: "It was fantastic to see the variety of start-ups in this year's programme – each of the companies offers important solutions in different areas and demonstrates the strong growth of ActiveLab in just two years.
"The extremely close nature of the vote highlights just how strong this cohort is. Congratulations to Baby2Body on a fantastic victory – it is clear that the future of Fit-Tech is very bright."
Baby2Body Founder Melinda Nicci said: "ActiveLab has been really useful as we look to get further exposure and grow. It's a great cohort of companies, and I've made friends and great connections going forward.
"Winning ActiveLab is amazing – it's really going to help us as a start-up struggling for resources, given the partners ActiveLab has."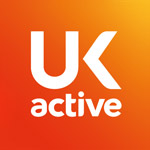 More People More Active More Often