With a year to go until Britain's planned exit from the EU, leading players from the UK's physical activity and sports sector have met to discuss the challenges and opportunities for the industry.
A group of more than 50 senior leaders from ukactive's Strategic Partner Group (SPG) gathered at Westminster for discussions with two key government departments about preparing for Brexit and the opportunities for international trade.
Those with ambitions to expand their brands internationally heard of lucrative opportunities for trade across markets including Europe, the US and Asia-Pacific, while a Brexit health check of the sector reinforced its resilience and long-term prospects post-Brexit.
Delegates watched presentations from Duraid Silarbi, Head of EU Exit and International Trade (Sport) at the DCMS; Brian Dent, Senior International Trade Advisor at the Department for International Trade (DIT); and Sir Graham Watson, President of EuropeActive.
Duraid Silarbi gave an overview of the timeline to Brexit and a recap on legislation, before talking through potential changes to EU sports funding and freedom of movement, as well as the movement of sports goods and equipment. He called for more organisations to submit evidence or concerns over Brexit to his office.
Brian Dent outlined the DIT's vision to deliver the best international trading framework for the UK outside the EU and how the department can support fitness operators and suppliers to gain business overseas while reducing risks. He also discussed funding and access to investment programmes.
Finally, Sir Graham Watson spoke about ukactive's role in the formation of EuropeActive, how the partnership is going from strength to strength and how EuropeActive will continue to work closely with members of both organisations to share knowledge post-Brexit.
Huw Edwards, Director of Public Affairs and Research at ukactive, said: "Brexit presents a number of challenges to the physical activity sector but by bringing our members into the room with government leads, ukactive has provided the opportunity for deeper engagement on the key issues.
"Delegates were reassured that the UK is leading this sector in Europe and therefore will continue to benefit from the influence and opportunities both within the EU and further afield.
"There are huge opportunities for our sector across international markets and there is a clear message from government that we can continue to grow and strengthen our global presence.
"We encourage any members, whether in our Strategic Partner Group or not, to respond to Duraid Silarbi's call for evidence and also to explore further support for trade agreements from the DIT."
The event took place on 20 March and as part of its continuing support to the Strategic Partner Group, ukactive will now run a series of workshops for key stakeholder groups to explore how the Department of International Trade can support members to leverage international opportunities. Details will be announced shortly.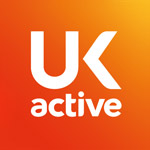 More People More Active More Often