ukactive has issued this statement following the lifting of firebreak restrictions in Wales today (9 November), which included closure of gyms and leisure facilities
Huw Edwards, CEO of ukactive, said: "We are glad to see gyms and leisure facilities in Wales reopen today following the two-week firebreak which closed many sectors.
"Closure of our sector for any period has a two-fold impact on the community, threatening the short and long-term survival of fitness and leisure facilities, and therefore threatening public health both now and in future.
"While we respect the difficult decisions facing all governments at this time, we maintain that gyms and leisure facilities should be classified as an essential service and permitted to remain open in order to play their role in maintaining the health and wellbeing of our communities in the face of this health crisis.
"The data we have collected from more than 1,900 sites shows our sector is undertaking the highest levels of reporting and controlling cases of COVID-19 among customers, which have been limited thanks to the highest standards of cleanliness, social distancing and safety.
"Our members will remain vigilant and continue to monitor the situation closely so that ukactive can provide the Government and local authorities with the best possible evidence to inform decisions about the sector.
"We are committed to supporting our members in Wales throughout this challenging time and to working with the Welsh Government to ensure they receive the tailored financial and regulatory support required for their recovery."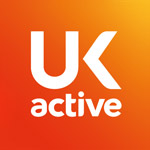 More People More Active More Often