ukactive has issued the following response to the £390m investment from Government to support vulnerable children and young people over the school holidays to the end of 2021
Jack Shakespeare, ukactive Director of Children, Young People, Families and Research, said: "We welcome the Government's announcement (8 November) that will support the most vulnerable children and young people during school holidays, and praise the decision to expand the existing Holiday Activities and Food scheme.
"ukactive has been lobbying Government since the publication of our Generation Inactive report in September 2018, to recognise the health issues surrounding inactive school holidays, and invest in interventions to tackle this societal issue.
"The COVID-19 crisis has magnified inequalities, with lengthy school closures and strict social restrictions meaning that the most vulnerable children have begun to see their health, wellbeing and education outcomes fall further and further behind.
"ukactive wholeheartedly supports the inspirational efforts of Marcus Rashford in his bold drive to highlight the issues of children going hungry, just as it welcomes the campaigning of experts from across the country, raising alarms about childhood obesity, mental health issues and physical inactivity.
"This is a perfect storm that will have a catastrophic effect on millions of children and young people across the country unless we drive solutions that cater for the interconnectedness of these challenges.
"One in three children are currently living in poverty in the UK , with an estimated 2.5 million living in 'food-insecure households'. In England, more than 1.4 million children and young people are eligible for free schools meals, with the number of children relying on food banks more than doubling during the first period of national lockdown restrictions. These issues are further exacerbated during the school holiday periods, when children do not have the safety net that school provides.
"Research by ukactive shows that children and young people suffer a loss in fitness levels of up to 74% over the summer holidays, with the fitness of those from low-income families falling 18 times faster than their more affluent peers.
"This mirrors 'summer learning loss' – a report by the Education Policy Institute shows that schoolchildren that were eligible for free school meals for 80% of their time at school were on average 24 months behind their classmates by the time they took their GCSEs. It is also estimated that 66% of the attainment gap can be explained by summer learning loss.
"Last month, ukactive extended its Open Doors programme, which focusses on providing children and young people with safe and accessible spaces to play, socialise and eat during school holiday periods. The programme unlocks school sports facilities and provides activities facilitated by positive role models, mentors and coaches.
"Schools are safe and trusted spaces that sit at the heart of local communities and they should be regarded as a vital community asset at this challenging time. Unlocking school facilities and connecting them to local community provision during school holidays should be part of our plans moving forward to rebuild a society that allows our children to thrive.
"We look forward to working with the Government and partners to ensure that this drive is supported by our members, using the full breadth of the sector's expertise in engaging children, young people and their families."
Click here to read Generation Inactive 2, ukactive's latest report on activity for children and young people.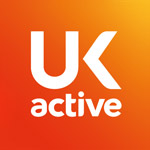 More People More Active More Often