ukactive Chair Tanni Grey-Thompson yesterday (1 March) gave a keynote speech at the LGA's annual Public Health Conference, exploring how we can address the health inequalities we face as a society.
Speaking at the Victoria Plaza Hotel in London, Tanni noted that local authorities face a myriad of challenges in improving health outcomes, particularly in an era of ageing populations and squeezed budgets. In order to address the increasing pressure on the NHS, she urged Government to focus on preventative measures to help ease the burden of preventable diseases on the health service.
She also reiterated the recommendations ukactive has made over the past two years on key societal challenges. Touching on the children's activity agenda and the need to keep older adults active, she also renewed the call for a £1bn investment in wellness hubs to serve as both the preventative frontline for the NHS and as focal points for local communities.
Tanni concluded by emphasising the importance of local partnerships, calling for a "new alliance" between local government and the physical activity sector to address health inequalities at every level. This mirrored the thoughts expressed in a feature in the Huffington Post UK, published yesterday following the speech.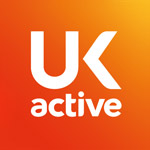 More People More Active More Often