Resistance training and traditional cardio exercise have the same effects on the body, according to a new study by sport and exercise scientists at Southampton Solent University.
While experts have traditionally argued that resistance training and cardio confer different benefits on the human body, the new study showed that when both effort and exercise length were matched, outcomes were very similar.
The research, which was published in Peer J on 28 February, involved a group of healthy male participants undergoing a session where they completed both the leg press and cardio exercise.
The participants performed both exercises in such a way that they were approximately matched for effort (ie how hard they felt the exercise was) and duration (how long they spent performing each exercise).
The study found largely similar responses in oxygen consumption (VO2), respiratory exchange ratio (RER), blood lactate, energy expenditure, muscle swelling and electrical activity in the muscles.
Lead researcher Dr James Steele, ukactive Principal Investigator and Associate Professor of Sport and Exercise at Southampton Solent University, said the study showed that people should choose the form of exercise they most enjoy.
Dr Steele said: "We matched a resistance training and 'cardio' exercise session to compare the acute physiological responses and found that there was little difference between the two.
"These preliminary results suggest that people can select the exercise they want to do based upon personal preferences – hopefully making it more likely that they will keep it up – and instead just focus on trying to achieve a high intensity of effort."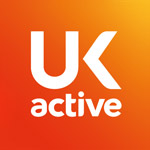 More People More Active More Often