By Baroness Tanni Grey-Thompson, Chair of ukactive, and Professor Greg Whyte OBE, Chair of the ukactive Scientific Advisory Board
Prior to the COVID-19 pandemic, the number of people classed as active was rising with an increase of just over 400,000 regularly active adults in the UK in the period up to November 2019. Of note, during the same period, there was a drop in the number of inactive adults of 159,500, with the majority of that reduction driven by women (Sport England, April 2020).
The increase in active women led to a small reduction in the omnipresent gender gap, with 61% of women regularly active compared with 65% of men. In contrast to this positive trend, data following the first lockdown (mid-March to Mid-May, 2020) demonstrated a reduction of 7.1% (more than three million people) of the population classed as active. Furthermore, inactivity levels rose by 7.4%, or 3.4 million adults (Sport England, 2020).
According to the Active Pregnancy Foundation, as a result of lockdown, a greater number of pregnant women felt it was more important to be active during pregnancy for their physical and mental health, however, only 28% reached the WHO guidelines of 150 minutes per week. 80% of pregnant women felt that the loss of the type of activities and specialist support provided by the leisure and fitness sector was a key reason for the reduction in activity during lockdowns (This Mum Moves campaign, 2021).
The reduction in physical activity during lockdown is driven by a number of factors including: access to facilities; range of activities on offer; weather; home schooling; and anxiety of catching or spreading COVID-19 – not only whether or not people are comfortable exercising near others (69% population) but also for 51% of adults there is concern even leaving home to be active.
Many of these factors disproportionately affect women, leading to a growth in the gender gap. The closure of fitness and leisure facilities has had a profound effect on women. Women make up 54% of gym members in the UK, with group workouts and swimming central to activity. A massive 76% of attendees at group classes are women, with the three most popular workouts being: indoor cycling (spinning); aerobics; and yoga (ukactive, 2020).
Furthermore, the most popular activity across the leisure and fitness sector is swimming, accounting for 42% of all visits, with women making up 53% of swimming visits (increasing with age; ukactive, 2020). Accordingly, the high demand for group sessions and swimming has led to a disproportionate reduction in activity for women following the closure of the fitness and leisure sector during lockdown.
There are a number of outstanding initiatives aimed at increasing participation for women including Sport England's 'This Girl Can' campaign, and, together with ukactive, the 'This Mum Moves' campaign. There are also some outstanding third sector organisations supporting women to be more active, more often. For example, Her Spirit has recently reported a 93% increase or maintenance in activity for women in its community during lockdown. Combined, these campaigns have had a positive impact on gender inequality in physical activity, however, lockdown and closure of the essential services provided by the fitness and leisure sector have had a damaging impact that will require renewed effort to reverse.
The longer the sector remains closed, the harder it will be to re-build pre-pandemic habits, particularly for those that have lost confidence, or feel they have lost physical literacy and conditioning. Combined, these factors will have a negative impact on gender inequality, public health, and the NHS. It makes it vital that these facilities are fully supported to survive, and are able to reopen from lockdown as a priority.
References
Sport England. Active Lives Adult Survey, November 2018/19 Report. April, 2020
(Insert This Mum Moves reference)
Sport England. Active Lives Adult Survey (Mid-March to Mid-May, 2020) – Coronavirus (Covid-19) Report. October, 2020
Sport England. Active Lives Children and Young People Survey. Academic Year 2019/20, January, 2021
Moving Communities: Active Leisure Trends 2019 Report. 2020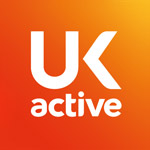 More People More Active More Often