Indoor group cycling classes have confirmed their status as the most popular group workout in the UK – beating pilates and yoga – according to a new industry report from ukactive and the DataHub.
New data indicates that group cycling makes up 13% of all exercise classes – demonstrating the enduring popularity of the high-intensity workout.
The findings are included in a new report called Moving Communities: Active Leisure Trends 2018, which shows how leisure facilities across the UK are evolving to meet emerging consumer demand.
Using data from more than three million customers and 150 million individual visits across 396 leisure centres over the past three years, the report offers an unparalleled overview of the leisure landscape and how Brits are getting fit.
Other key insights from the report include:
Group workouts are far more popular with women than men; 38% of women visits are for group exercise compared to 14% of men's visits. Women also make up 74% of group exercise participants.
Swimming rises in popularity with age, making up 39% of visits for people aged 75 and over, compared to just 8% for those aged 16 to 24.
Football is becoming an increasingly popular pastime when it comes to the types of sports played at leisure facilities – rising from 30% of non-core visits in 2016 to 37% in 2018.
ukactive CEO Steven Ward said: "This report shines a light on the key trends influencing public leisure and our sector now knows more about how customers interact with fitness facilities than ever before – understanding when, where and how they work out.
"Armed with this knowledge, operators are better able to tailor their fitness offerings to meet the wants and needs of their customers, which can only help support our goal to get more people, more active, more often."
DataHub Director Utku Toprakseven said : "With more than seven million members and active participants from 2,000 leisure centres and sports venues now being tracked, the DataHub is by far largest repository of activity data in the UK, meaning the industry can trust that all the insight and evidence generated is up to date and accurate.
"We are fast approaching the milestone of tracking 500 million facility visits. Our primary goal in working with ukactive on the Moving Communities report remains addressing the wave of inactivity we face; getting the nation more active and healthy by giving the industry valuable, credible and actionable insight. This report is a great example for DataHub's mission coming to life through strong sector partnerships; helping operators and delivery partners to unlock the potential of their data."
To read the full report, click here.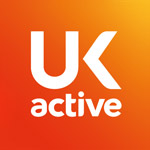 More People More Active More Often