ukactive CEO Steven Ward has called on boutique fitness operators to build on their rapid growth to reach out to new demographics – particularly among those who are traditionally inactive.
Speaking at the WellToDo Summit in East London last week (28 June), Steven noted that boutique fitness is a 'business model in evolution'. Boutique operators are perfectly placed to provide evidence-based fitness programmes to those reluctant or unable to engage in physical activity, he said, given their quality staff and pricing models.
The Summit brought together leaders from the worlds of fitness, nutrition and wellness, with other panellists including WellSpoken Founder Sarah Greenidge, an expert on evidence-based wellness content, and Rahil Vora, CEO of independent health store chain Revital.
Steven said: "It was great to be a panellist at the WellToDo summit and to meet some of those behind driving the wellness industry forward.
"Boutique fitness is booming but it's important that this growth remains sustainable. The big opportunity for boutiques here is if they can work alongside health organisations, insurance companies and others to provide outcome-based fitness to consumers."
During the panel discussion, Steven noted the importance of collaboration for boutique operators, which he described as a 'core part of the sector' – touching on some of the learning points from ukactive's own boutique fitness event, SWEAT, which was held in March.
Steven said studios are well placed to benefit from partnerships with other sectors – such as nutrition, health and sportswear brands keen to build on the strong customer loyalties inspired by boutique fitness concepts.
Ward also issued a warning to boutiques that they wouldn't be spared stinging fines or even criminal punishment for failing to adhere to recognised industry standards or regulatory requirements.
He said: "Calling yourself a boutique does not exempt you from complying with basic health and safety requirements and the types of standards that have been built up over the past 25 years in the fitness industry. New market entrants need to be mindful of that."
To watch a recording of the full session, click here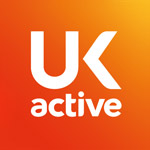 More People More Active More Often