The rise in tablet and smartphone use of young children is creating long-term health risks for the UK as a new ukactive poll of parents suggests that almost nine in ten British mums and dads (87 per cent) feel that increased use of tablets and smartphones by children has contributed to a decline in the amount of exercise they do.
The announcement in last week's budget around extra funding for school sports has not removed families' concerns as parents admit they will struggle to tear kids away from tablets and smartphones this Easter break as and the number of children using a tablet at home has tripled since 2012 (14 – 42 per cent).
Not-for-profit health body ukactive claim sedentary screen time is a leading cause of 'Generation Inactive', and that the funding raised from the sugar tax levy announced in last week's budget should be used in part to address this issue with an 'Active Families Premium' aimed at supporting families to get active during the school holidays.
Physical inactivity in children is on the rise, with government data showing just 9 per cent of toddlers are meeting the CMO's activity guidelines and 10 per cent of children start primary school obese. The vast majority of toddlers (84 per cent) do not even manage one hour on the move, and ukactive feel that the issue of inactivity in children needs attention outside of the school gates.
Physical inactivity already costs the UK £20bn per year and this cost will sky-rocket as evidence shows inactive children are 42 per cent more likely to become sedentary adults, as well as inactive children being more likely to experience mental and social health issues during childhood.
There are also more immediate risks for inactive children, with evidence pointing towards lower educational attainment and concentration, and higher risk of adolescent mental health problems for children who don't exercise enough.
Public Health England data suggest 70 per cent of 11, 13 and 15 year olds don't meet exercise guidelines.
The poll of 1,039 parents, conducted by ComRes, found 75 per cent of parents agree that it is more difficult for parents today to encourage children to become physically active than for previous generations.
Just 47 per cent of parents think that there are enough affordable opportunities for children to be active in their local area during school holidays, too.
34 per cent of parents in the ComRes poll disagreed that parents provided with enough information by government on the health risks of excessive sedentary time, compared with 17 per cent for smoking and 24 per cent for sugary drinks.
ukactive recommends that guidance for new parents about the importance of unstructured play in the Early Years, as well as age-appropriate information on excessive screen-time with simple, practical tips would be a step in the right direction. The UK lags behind many European and North American countries in producing these.
It said that it was not advocating a ban on children using technology, but that technology companies and providers should be doing more to help parents encourage moderate use. While technology was 'undoubtedly causing sedentary behaviour,' ukactive pointed to examples such as TopYa!, which allow children to record and upload physical activity challenges, as part of a new breed of 'active tech' for children which should be encouraged.
ukactive Research Director Dr. Steven Mann said:
"It's now much easier to hand kids the iPad or buy an Xbox game than build active habits.
Parents are facing a completely new challenge here so we need to think about how to support families with the right information and practical tips.
This survey shows that parents see technology as a big barrier to exercise so we need to see some leadership from government and the technology sector, as well as activity providers, to improve the picture.
We're not talking about banning technology, but encouraging moderate use. We need to give new parents information about how to keep kids moving and make sure the education system and physical activity sector is well placed to support this.
Technology is undoubtedly causing sedentary behaviour so we need to capitalise on examples where tech can be used to promote active lifestyles, rather than discourage them.
If we don't get this right, a generation of young people will grow up far more likely to experience physical and mental health issues as a result of not getting enough active hours.
In terms of turning the tide on generation inactive, the government would be unwise to think that exclusively funding school sport will be the whole answer – although important, this is an issue which needs a much broader approach, which puts families at the heart of promoting healthy lifestyles.
Shirley Cramer CBE, Chief Executive Royal Society of Public Health said: "We know that overweight or obese children are far more likely to become overweight or obese adults. This means getting children physically active as early as possible is crucial for ensuring that healthy habits are formed before unhealthy ones can take root.
Technology should work for us, to keep us healthy, not hinder us and our children in living active, healthy and fulfilled lives. Parents need support in order to harness the exciting potential of technology to promote activity and limit sedentary screen time. Normalising active behaviours in this way must become a priority if we are serious about reversing dangerous trends in inactivity and obesity, particularly for future generations."
Dr Amanda Gummer, Founder of Fundamentally Children said:
"Giving children a balanced play diet is almost as beneficial for their development as a balanced nutritional diet.
Getting children playing actively with friends is like giving them the fruit and veg of the diet – it's difficult to overdo them. Solitary screen time is more of the sweets and crisps of the diet – ok in small doses but needs balancing out with generous helpings of the healthy stuff.
But getting children active shouldn't be a chore – Encouraging children to participate in organised activities gives them more opportunities to meet other children and these activities are usually themed so they help children develop skills such as swimming, dance, music, etc.
Seven top tips for parents to get young children active this Easter holiday, from Dr Amanda Gummer:
Balance inside and outside activity and choose toys that can be used inside to promote active play even when the children can't go outside
Don't feel like you have to become a children's entertainer – Find local organised activities for your children to give them opportunities to try new activities and meet new friends
Don't forbid screen time or tech play, it just makes it more appealing.
Mix and match playmates – children play differently with different people so involve other family members, older and younger children as well as peers.
Do your research before buying toys, tech or apps for children to make sure they're going to get maximum benefit from it
Try and find apps that encourage active, social play
Get children to plan a family day – you'll be surprised at what they come up with.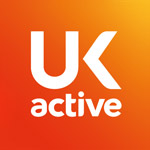 More People More Active More Often