By: Evgeny Kaganer
Have you thought about what digitalisation means for your company? What kind of impact will it have on your business, your industry, and your customers? Will it pose a threat of disruption or offer an opportunity to leapfrog the competition? These questions do not only need answers, they need a strategy – an innovative strategy aimed at transforming your business to ensure its short and long term success in a world where everybody and everything is connected.
That is why I will be using my years of experience and insight in digitalisation and business transformation to provide practical guidance for delegates at ukactive's Strategic Partner event 'Data Driven Solutions' sponsored by eGym (10.30 – 17.00) on Wednesday 27th April at Prospero House, 241 Borough High St, Southwark, London SE1 1GA. This free event will explore the impact of digitalisation on the physical activity sector, and what it means for your business going forward.
Pundits have dubbed personal data "the new oil" of the 21st century. Data has the potential to change the face of the physical activity sector as we know it, and revolutionise the way we do business. In recent years data has altered the landscape of many other industries. We have seen taxi drivers going on strike to protest against the rise of mobile taxi services such as Uber, retailers scrambling to provide a consistent multi-channel experience to always-connected customers and publishers struggling to come up with new models to make money from their content beyond print alone. These and similar headlines pop up daily on the front pages of leading business newspapers and magazines.
Behind the headlines lies digitalisation – a rapid shift whereby advanced digital technologies start to affect every aspect of our lives and a concept that will be analysed and assessed in detail at the Data Driven Solutions event in April.
Here are four key reasons why you should definitely attend the Data Driven Solutions event sponsored by eGym this April:
You will receive practical guidance on how to develop an effective strategy or validate the strategy you already have in place. The event will help you identify steps to start building momentum for the digital transformation agenda in your organisation.
I have substantial expertise in delivering these sessions. I have worked with senior executive audiences in Europe, North and South America, Asia, Middle East, and Russia. I have taught, directed custom programmes, and consulted with multinational companies, including HP, Oracle, Amadeus, Carlsberg, ERSTE Group, Amplifon, Schneider Electric, Etisalat, Roland Berger, Desigual etc. I regularly advise early-stage start-ups on issues of business model and technology design. Whatever your business needs, I am well placed to assist.
It will be a fantastic networking opportunity. The event will be attended by leading CEOs, managing directors, marketing and sales directors, operations staff in addition to corporate brands and leading thinkers in data and technology sphere. Delegates will be provided with lunch on the day in addition to networking drinks.
It will provide an insight into some of the key themes that the Future Leaders programme will explore. Future Leaders is a year-long programme of mentoring, coaching and support, with a week-long training and development programme in July 2016 looking in depth at where the is sector today and where it's going.
Consumers increasingly expect their data to be used to deliver new and better experiences. Find out how data can be used to meet these modern expectations by attending our event this April.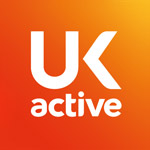 More People More Active More Often