Chris Coughlan had a very challenging year in 2019. After being made redundant from his job in May, he sadly lost his mum just a month later and had to become a full-time carer for his sister.
When the first national lockdown hit in March 2020, he was five months into a membership at Anytime Fitness Welwyn Garden City, and on the waiting list for an overdue shoulder operation. The closure of the gym dramatically affected his activity levels and he saw both his weight and stress levels spiral.
As lockdown began to ease and gyms in England were given the green light to reopen in the summer, Chris was desperately unhappy with his weight, which had risen to nearly 16 stone. After attending a consultation appointment for his upcoming operation, he was told he was morbidly obese and desperately wanted to make a change.
"As we were coming out of lockdown, I realised I needed to do something about my weight," says Chris. "I needed to lose weight before the operation and was really disappointed at how I'd let unhealthy habits take over my life."
However, his life was to take another dramatic turn. He woke up one morning mid-August with a tightness in his chest, shoulder and jaw, with regular bouts of pain in 15-minute intervals. Being a carer, he put others first, ensuring his patients were looked after before he then visited the hospital.
After an initial check-up yielded no obvious issues, an ECG scan then showed that Chris had shockingly had a mild heart attack and after undergoing an echogram, was diagnosed with two blocked arteries which required major surgery to insert two stents.
Chris was required to be awake for the operation and a procedure that was meant to take an hour, actually took two-and-a-half hours. A time which Chris can vividly recall.
"That time during the operation was a total life-changer," he says. "I had so much going on in my head but the main thing was that I felt that I'd been given a second chance at life. I was incredibly grateful for this and was determined to take advantage of it and make the most of life going forward."
"As part of my recovery, I couldn't go to the gym for six weeks. My body was in a state of shock and in the days after the operation, I couldn't walk 100 yards without getting out of breath."
After six weeks, Chris returned to Anytime Fitness Welwyn Garden City, determined to take his second chance with both hands. Needing to keep his heart rate below 120bpm, he had to adapt his training but has already achieved fantastic results.
"In the first two months back at the gym, I've lost two stone. I feel fitter than I have in a long time and overhauled my diet which has changed everything. There are things I know I can't do any more, like functional training with the punchbag, and I need to keep a close eye on my heart rate, but I'm really enjoying it.
"These days, I do a mixture of steady cardio, like the treadmill and rowing machine, as well as lifting weights too. I've also seen other physical and mental benefits following my new training regime, for example, while I still need my shoulder operation, the pain is much less when I'm keeping active."
Chris initially felt trepidation about joining the gym, but having been convinced by his older brother, who is also a member, can't see himself anywhere else now. "It's so friendly and everyone is so respectful of their surroundings," he says. "I go up to four times a week and the staff remember your name too, which is a really nice personal touch."
His goal is to lose another two stone to reach his target of 12-and-a-half stone ahead of his shoulder operation. "I've always been a tomorrow man, but it's now a habit to go to the gym and it's completely changed my life," he says. "My brother is an inspiration to me – he's 10 years older and always been really active. The thing about him is that he never seems stressed.
"When I went back to the gym it was like I could feel more oxygen flowing around my body and I'm cheerful again instead of being full of self-doubt."
The UK's gyms, pools and leisure centres are under severe financial pressure, and thousands face a battle to survive unless they receive greater financial support from the Government. To support your local facility, please email or write to your MP with your concerns. Find your MP here.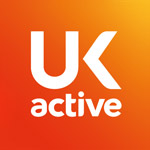 More People More Active More Often