ukactive has issued the following response to the Chancellor's Spring Budget statement today (3 March)
Huw Edwards, CEO of ukactive, said: "Today's Budget statement falls short in confirming the necessary financial support required for the survival and recovery of our nation's gyms, pools and leisure centres.
"It is important to acknowledge the broad measures of support open to all sectors, in the shape of extended furlough support, continued business rates relief, and grants for the self-employed.
"We also cautiously welcome the introduction of the restart grants for gyms and other businesses, however, we will require further details of the eligibility of all of our members to access this support, and its scale. It is critical the Government clarifies that EU State Aid rules do not apply to these grants.
"But the lack of further measures of support for gyms, pools, and leisure centres places their survival and recovery at great risk, therefore, threatening the future health of our nation.
"There is no evident reason why the VAT reduction has not been extended to our sector, which has been hit equally as hard as other sectors.
"Alongside this decision, there remain unanswered questions on a number of crucial areas, including financial support for back-dated rent, extending the moratorium on commercial evictions, and extending the public leisure recovery fund.
"We estimate that more than 400 facilities have already closed, with more to follow. Furthermore, our members' facilities have been losing £90m revenue a week and have had zero income over the series of lockdowns ­– unlike parts of other sectors that have been provided with bespoke support in this Budget.
"This crisis starts and ends with our health. The tragic level of fatalities and hospitalisations we have witnessed from COVID-19 is influenced by the health inequalities we face.
"Our ability to counter COVID-19 in the long term will depend on our collective health improvements. Gyms, pools and leisure centres are integral to that effort, which makes the lack of bespoke support so worrying.
"These facilities provide essential services that support communities across the country, for example, every year they help 17.1 million people stay active (second only to walking), provide 1.2 million children with swimming lessons, and deliver 66% of all cancer rehabilitation services. Many of these facilities are currently being used as vaccine centres, supporting our national fight against the virus.
"We cannot afford to lose these facilities and we will work with the Government and across Parliament to secure the financial support this Budget falls short of providing."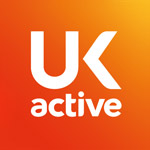 More People More Active More Often