With a lack of adequate physical activity being one of Britain's biggest public health challenges, London Sport, the Open Data Institute and ukactive have a collective vision to stimulate growth for digital startups that help people get active.
Together we are proactively progressing a more active future where startups – the innovators of tomorrow – have a clear trajectory towards physical activity innovation.
We're progressing in unison three distinct and complementary digital innovation programmes run by London Sport, the Open Data Institute and ukactive, and supported by Sport England, to create a startup superhighway for physical activity innovators.
Our joint vision comes at a pivotal time for the sport and physical activity sector. We believe that startups play a central role in this vision.
Developments in data, social media, virtual reality, artificial intelligence and wearable technology are having a huge impact on the physical activity landscape. Digital products and services are moving into every part of people's lives but we still have a large challenge ahead to ensure the benefits of widespread digital innovation lead to increased physical activity.
Our ambition: Creating a collaborative network of expertise to maximise positive outcomes for physical activity
We are shifting the way startup innovation is unlocked to drive physical activity. Historically in other sectors, startup innovation has been progressed in organisational silos led by one-track-minded objectives. We believe more can be achieved when we enrich innovation together as a sector and invite others to consider how their innovation priorities can contribute to sector transformation.
The sport and physical activity sector are in a unique position to learn from past approaches and provide a broad and inclusive support system for startups by working to compliment what already exists in the sector.
Collectively, we recognise with our wealth of specialist expertise and resources available across our individual startup programmes, we can nurture the rich startup ecosystem in the UK. Our startup programmes will augment new developments in digital innovation, data and technology to produce pioneering solutions for the global physical activity crisis – which in the UK alone costs £20bn each year[1] and causes 37,000 deaths[2].
Our joint approach serves as a launchpad for talented tech startups aspiring to get people moving. We are presenting a breeding ground of innovation for physical activity organisations, where they can refer and refine promising ideas into scalable solutions through a pathway of focused accelerators.
The startups we support will develop solutions beyond just apps. They will harness technological innovation in its broadest sense through digital products and services, and applying the latest technology to reshape how people become and stay active. For example, we hope to see data used to better integrate physical activities into local services, create more immersive outdoor fitness experiences using augmented reality, or wearable technology tools that monitor physical health and support GPs with earlier patient intervention. With a holistic approach to digital and technological innovation, the opportunities are endless.
An integrated approach to support startups at every stage of development
Our joint vision aims to prioritise the creation of the most promising solutions to evolve how people get and stay active, working beyond the established 'scale-up or die quickly' approach.
This strategy allows an integrated pathway of progression for startups at every phase of development – from early stage concept through to scale-up and expansion – with mentoring, workshops and access to investors. They have the freedom to choose a network of optional routes available to progress their vision into reality.
Together we can transform the sport and physical activity sector through startup innovation.
About the startup programmes
The Sport Tech Hub incubator led by London Sport provides an entry point for startups, nurturing the brightest early-stage startups focused on raising levels of participation in sport with a programme of support delivered by industry experts. The inaugural programme kicked off in October 2017 and will run for six months, with applications for a second incubation cohort opening to new startups in mid-2018.
The Open Data Institute's OpenActive Accelerator, supports startups using open data to develop and validate ready-to-market digital products and services that make it easier for people to be regularly active. The first OpenActive Accelerator launches in May 2018 and will run for six months.
Finally, ukactive's growth programme for digital startups – ActiveLab – will cater for businesses who are now focusing on growth and scale at home and internationally, having already validated their product and generated revenue. ActiveLab was launched in September 2016 and this year returns for a second instalment, running for three months from March 2018.
A superhighway for success
Prospective startups have the opportunity to apply to whichever programme matches their stage of growth best and can choose to subsequently apply to other programmes we offer should they wish. This will ensure that physical activity startups have a stream of opportunities to access the programmes best-suited to their growth needs.
2. Quotes:
Dave Newton, Director of Mass Markets at Sport England, said: "The sport and physical activity sector continues to evolve and innovate to keep up with the digital expectations of its consumers. The creation of this start-up superhighway for physical activity innovators is a strong step in the right direction, and is an exciting time for the sector as the collaborative use of data, both shared and open, becomes even more essential to providing the consumer with easy, flexible access to engage with sport and activity. The combined knowledge and expertise of the organisations involved provides an attractive proposition for both existing and prospective start-ups and we hope this is the beginning of many more sector collaborations designed to ensure the consumer is placed at the heart of the solutions created."
Steven Ward, CEO of ukactive, said: "With technology helping to dissolve the physical barriers that have traditionally dictated how we move, we're entering a brave new world of innovation with exciting opportunities to get more people, more active more often.
"We want this joint vision to become the go-to launchpad for innovative and scalable physical activity businesses, so I'm hugely excited by the dynamic group of organisations that we'll be working with to offer an end-to-end platform for tech start-ups.
"Our aim for ActiveLab is to help scale innovation through access to and expertise from our unparalleled panel of private investors, expert mentors and coaches, plus our members and government partners.
Jeni Tennison, CEO of the Open Data Institute, said: "Today, innovation with open data is fundamental for business and market growth. The economy's innovators are taking increasing advantage of data to transform every aspect of our lives. Transport, travel, banking and finance have benefited from our ripe start-up ecosystem nationwide and we hope to achieve the same for the sport and physical activity sector.
"For the first time, with our joint vision we can explore groundbreaking ways that address the complex lack of activity challenge, bigger than one company alone. The ODI has a long history of investing in and accelerating the finest data startups worldwide, unlocking over £40m of value so far.
"Together with ukactive and London Sport we can enact a bold ambition to drive digital innovation in the sector."
Tove Okunniwa, Chief Executive of London Sport, said: "Providing the right opportunities for new and innovative technology to help people to lead more active lives is a critical avenue for addressing the challenge presented by physical inactivity.
"We are excited to be working with our partners at ukactive and the Open Data Institute to provide clear pathways from idea to execution through this joint vision, and look forward to supporting more new and exciting innovation through the Sport Tech Hub."
3. About the startup programmes:
About Sport Tech Hub
Sport Tech Hub is London's first facility dedicated to start-ups driving innovation in physical activity and sport.
Founded by London Sport and based in the heart of the capital at House of Sport, Sport Tech Hub provides the brightest early-stage start-ups focused on raising levels of participation in sport with a programme of support delivered by industry experts. Backed by industry partners including PwC, Fieldfisher and Sport Industry Group, Sport Tech Hub's second incubation cohort will open to new start-ups in mid-2018.
About OpenActive Accelerator
The OpenActive Accelerator is part of groundbreaking open data initiative set to disrupt digital innovation in the sport and physical activity sector.
Building on ODI's history supporting 120+ innovative data startups worldwide, unlocking over £40m of impact so far, the ODI is now recreating this startup impact achieved in other pioneering transport, retail and finance sectors for sport and physical activity. Focused on making it easier for the millions of people in England teetering on the edge of being regularly active.
The OpenActive Accelerator establishes ready-to-market startups using open data to develop digital products and services that help people get active.
The accelerator provides training, mentorship, access to funding and perks within the ODI, Sport England and external partner networks. It also gives access to open data about physical activity opportunities made open for the first time by OpenActive members such as Greenwich Leisure Limited, Lawn Tennis Association and British Cycling.
About ActiveLab
Run by not-for-profit health body ukactive, ActiveLab launched in September 2016 with a mission to revolutionise the way we move by matching Fit-Tech startups with the leading lights of business and physical activity. The inaugural version saw 12 finalists take part in an intensive three-month accelerator which has helped the cohort of innovative startups to raise more than £3.1m in early stage funding to date and launch pilots with major blue chips such as AXA PPP healthcare.
The second instalment of ActiveLab aims to build on this momentum in the fast-growing Fit-Tech sector by collaborating with a raft of new partners to offer international routes to market for successful applicants. Physical activity giants Life Fitness and international technology conglomerate Jonas Software have been announced as headline partners for this year's accelerator, with government agency Sport England also on board as a strategic partner. They join ActiveLab founding partners AXA PPP and Tech City UK, as well as a stellar cast of mentors, coaches and high-net-worth investors in place to support successful applicants.
Network of Public Health Observatories, Health Impact of Physical Inactivity (2013).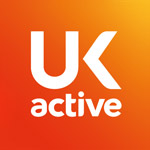 More People More Active More Often