Pioneering initiative to address representation discrepancies with merit-based scholarships for brightest and best
Not-for-profit health body ukactive has launched a new scholarship initiative designed to help fast-track talented disabled people into senior leadership positions across the physical activity sector.
The Matrix LeadAbility Scholarship Programme, which will be sponsored by Matrix Fitness and co-ordinated by ukactive in conjunction with Aspire, seeks to proactively address the under-representation of disabled people in senior leadership positions.
Statistics show that despite making up 15 per cent of the workforce, disabled people remain significantly less likely to be in some form of employment. (1) There is a particularly stark contrast at the senior leadership level, where non-disabled people are three times as likely to earn over £80,000 as disabled people, and twice as likely to be board level directors.(2)
The LeadAbility scheme will initially provide fully funded places on the 2017 Future Leaders Programme for the brightest and best disabled up and coming leaders in the physical activity sector, where they will receive expert teaching, training and mentoring during a week-long course at the IESE Business School in Barcelona, leaving with a lasting network of peers that will serve them well for the rest of their careers.
Future Leaders is an executive programme which develops graduates into high quality leaders by given them the strategic, commercial and leadership skills to thrive in the rapidly changing health and physical activity sector. The LeadAbility candidates will be selected by a talent identification panel led by ukactive and Aspire, which is a national charity that works mainly with people who have been paralysed by Spinal Cord Injury.
The pioneering LeadAbility programme aims to ensure the physical activity sector takes the lead in developing inclusive and representative leadership. The latest Sport England Active People Survey figures show that disabled people are half as likely to be active as non-disabled people, often because exercise opportunities are inaccessible, unappealing or inadequately marketed. A significant step towards rectifying this will be ensuring that industry jobs are more accessible to disabled staff, from the boardroom right through to the weights room.
ukactive Executive Director Steven Ward said: "LeadAbility will unlock the door to boardrooms across the physical activity sector, levelling the playing field and offering the most talented disabled individuals a route to the top.
"The programme will eschew tokenism and provide a rigorous and challenging learning experience, which will provide successful candidates with the skills and confidence to take physical activity to new heights and make it accessible to every community in Britain. It is only worth applying if there is total confidence that a candidate has the ability to one day serve as a CEO or senior director of one of the leading organisations in our sector.
"The inclusion of disabled people at the highest reaches of our sector is the thin end of the wedge of inclusion. There is more we must do about the route to the top table for women and those from ethic origins. We are delighted that Matrix have risen to this challenge to support us. If every organisation in the sector shares a fraction of this commitment, we can transform the diversity of our sector and demonstrate that this truly is a forward-thinking sector ready to deliver the increasingly important role that it will play in the future of our nation."
Minister for Disabled People, Work and Health, Penny Mordaunt, added: "Everyone deserves the chance to fulfil their potential and pursue their goals, and I'm delighted to see LeadAbility supporting young talent and creating opportunities for more disabled people to reach senior leadership roles."
One of the main drivers of opportunity at entry level has been the Aspire-led InstructAbility programme, which provides disabled people with free, and accessible physical activity sector training and qualifications followed by a voluntary industry work placement. Training more than 300 instructors to date, the InstructAbility programme won the ukactive Spark of Innovation Award in 2012 and secured an Outstanding Achievement Award at FLAME 2016. The LeadAbility Future Leadership Scholarship Programme aims to build on this by offering clear progression pathways to the top of the tree.
Hilary Farmiloe, National Manager of the InstructAbility programme at Aspire, said: "The bursary scheme is exactly the type of intervention that is needed to remove the financial barrier and encourage companies to invest in the development of disabled people as industry leaders.
"Only when we have disabled people represented across the sector, including senior leadership positions, will we know that we have succeeded in making this sector truly inclusive. Aspire is delighted to be involved in this important development."
Legendary Paralympian and ukactive Chair Baroness Tanni Grey-Thompson added: "LeadAbility provides a fantastic opportunity to diversify our workforce by helping disabled people land senior positions in the physical activity sector based solely on merit.
"It also demonstrates another proactive step towards being the all-inclusive sector that we aspire to be, whether it is in our teams or growing our market by attracting new people through our doors who might have previously felt our services were not for them – both disabled people and the wider population. This is a perfect opportunity for employers to get behind the scheme and help shape the future, rather than being part of the past sector we are leaving behind."
Jon Johnston, Managing Director of Matrix Fitness UK, said: "For a long time, providing inclusive fitness solutions has been of strategic importance to Matrix Fitness UK, as is supporting and encouraging the future leaders of the industry. Members of the Matrix management team have already graduated from the Future Leaders course and have championed its value as well as taking inspiration from it.
"These bursaries will give disabled people access to a fantastic training programme that will fast-track them to senior positions and hopefully support their long-term career goals and aspirations.
"We are delighted to be supporting this scholarship programme that will enable a rewarding training programme to be available for all."
Notes to editors
Department of Work and Pensions, (2014), https://www.gov.uk/government/publications/disability-facts-and-figures/disability-facts-and-figures#employment
Disability Rights UK, (2015), http://www.disabilityrightsuk.org/how-we-can-help/leadership/radiate-network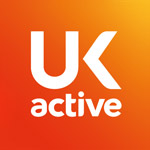 More People More Active More Often