Wide-ranging benefits make parks integral to society, ukactive's Will Smithard tells Communities and Local Government Committee
Parks have a "fundamental" role to play in tackling the UK's inactivity crisis and delivering a wide range of health and social benefits, a government select committee has heard.
Speaking as an expert witness at the Communities and Local Government Committee's 'Future of public parks inquiry' in Westminster yesterday (24th October), ukactive Strategic Projects Director Will Smithard said the central role that parks and green spaces play in promoting health and cohesion among local communities makes them one of our most valuable public assets. He added that outdoor exercise delivers an estimated £2.2bn of health benefits to adults in England each year.
Smithard said: "The nation is in the grip of a cradle to grave inactivity crisis at the moment and 37,000 people will pass away prematurely this year because they haven't led an active lifestyle. Parks are absolutely fundamental assets that are key to breaking down the barriers to activity that people face.
"Parks are easy to access and free to use, so they have a major role to play in overcoming the physical inactivity crisis that we are currently facing. We often talk about the physical benefits of outdoor exercise, but the mental health benefits are equally important and something that we shouldn't lose sight of when assessing the importance of parks."
An estimated 2.6.bn visits are made to Britain's 27,000 public parks each year, however many green spaces have come under threat as council budgets have tightened since 2010. Last month's State of UK Public Parks report found that the average council revenue funding for parks and green spaces has fallen from £3.1m to £2.6m in the last two years.
Smithard highlighted the work of initiatives such as Green Gym, ParkLives, British Military Fitness and parkrun in helping people to get active in parks and said their successes show that there is a role to play for private, public and third sectors in shaping the future of parks. He added that the key to sustainable parks will be ensuring that decisions on their future are being taken by local representatives who are most informed about their benefits to the community.
Following the recent parkrun furore in Stoke Gifford, Bristol, another key topic of discussion at the Committee session was how parks can be suitably maintained for a wide range of uses at a time when resources are at a premium. Smithard said it's vital that green spaces remain available to all sections of society, calling for the government to ensure that councils receive adequate resources to facilitate this.
"We'd like to see support for local authorities to ensure that parks are able to host a broad range of activity initiatives such as parkrun or ParkLives, as well as being maintained for the enjoyment of dog walkers and other groups, such as families who want to go for a walk or a picnic," added Smithard.
"There are competing priorities in parks and we need to make sure these spaces are available to all people in the community to use and benefit from. We want to look at how local authorities can be supported to ensure that parks can be well-used and well-maintained, through initiatives like Green Gym where local people are empowered to take ownership the park and can reap the physical and mental benefits associated with the act of conserving this green space."
Joining Smithard on the panel was Dave Morris, Chair, National Federation of Parks and Green Spaces; Ben Shimshon, Founding Partner, Britain Thinks; and Emma Boggis, Chief Executive, Sports and Recreation Alliance.
Following the public consultation and evidence sessions, the Communities and Local Government Committee will now compile a report outlining recommendations for the future of parks expected in the next couple of months.
Launching the 'Future of public parks inquiry' in July, Communities and Local Government Committee Chair, Clive Betts MP, said:
"Whether it is kicking the ball about with friends, joining a parkrun, walking the dog or just relaxing with a paperback, people value their local parks.
"But with councils under enormous financial pressures and with no legal obligation to fund and maintain public parks, these precious community resources may be at risk.
"The Committee will be asking what the future is for our open spaces and we want to explore the ways in which parks can be supported and secured for generations to come."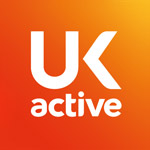 More People More Active More Often