The biggest unified celebration of fitness in the UK's history has been announced today (30 July), as plans are revealed for National Fitness Day 2020.
The theme for National Fitness Day will be 'Fitness Unites Us', as communities across the UK come together to celebrate our common interest in fitness and the power it has to bring us together, especially in light of the COVID-19 pandemic.
Be Military Fit with Bear Grylls are throwing their support behind the campaign this year, declaring their ambition to get 10 million people active on the day – up from more than four million in 2019.
Bear Grylls, who will help kick-off the activities on the day with Be Military Fit, said: "Now, more than ever, we need to help our communities to stay active, healthy and positive in the face of this global crisis."
Gyms, leisure facilities and activity providers across England, Wales, Scotland and Northern Ireland will help make Wednesday 23 September the most active day ever, with organisers hoping to see up to 10 million people being more active as a result of the day.
ukactive will once again coordinate the day, mobilising more than 4,000 ukactive members to host free activities that get people moving together in every corner of the UK.
Regional events will be announced over the coming months, featuring a combination of safe and socially distant activities, and virtual activities available online via the National Fitness Day Activity Finder – powered by open data, according to OpenActive standards.
National Fitness Day 2020 will form the backbone of the inaugural Great British Week of Sport, which will be officially launched in August. The week will kick-off on the same day as World United – a global festival of fitness delivered by ukactive Strategic Partner Les Mills, which will see fitness facilities and trainers worldwide provide free workouts on Saturday 19 September.
Last year's National Fitness Day saw more than 5,000 sites across the UK host around 20,000 activities, challenges and classes, to encourage more people to find a way to stay active that they love.
ukactive is calling for more gyms and leisure centres to register a free event for participants to attend virtually or in person via the National Fitness Day website, helping to turbocharge the campaign and showcasing their services to new audiences.
Huw Edwards, CEO of ukactive, said: "Physical activity has never before played such a vital role in our lives, highlighted by the COVID-19 pandemic.
"Physical activity forms the fabric of our society, from supporting better community cohesion to improving mental health and wellbeing, reducing loneliness and anti-social behaviour, and boosting productivity in the workplace.
"National Fitness Day 2020 will truly unite us in recognising the myriad benefits that being active can bring to every person and every community across the UK, regardless of age, background, race or ability."
Professor Greg Whyte OBE, ukactive Board member and ukactive Scientific Advisory Board member, said: "National Fitness Day is a key day each year to shine a light on the importance of physical activity in leading a healthy lifestyle.
"This year it will provide an opportunity to showcase how the fitness, leisure and sporting sector can play a vital role in supporting individuals and communities in protecting their health and wellbeing.
"I think it's great that this celebratory day in September will continue to take place, providing a moment in time to unite us all through fitness and activity."
Organisations offering events can choose what they want to offer – from opening up a regular class to a free trial for new members, opening up an app for free, a virtual workout, all the way through to going for a world record.
Previous years have seen events from 500m Row Challenges, to 'Ride and Raves', company-wide Plank and Squat-Offs, and much more.
For organisations, registering an event is quick and easy, and ukactive will help along the way. To get, involved follow these five steps:
Decide what you will do for National Fitness Day
Register your event, activity or offer at com to promote to the public – when the Activity Finder goes live.
After registering your event, you will have access to download the free National Fitness Day digital marketing toolkit.
Use the National Fitness Day toolkit to promote your event, activity or offer via marketing materials across facilities, communities and social media
Put on a great show and tell us all about it using #FitnessDay
To find out more, visit www.nationalfitnessday.com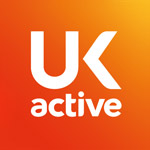 More People More Active More Often