ukactive has welcomed a series of planning reforms announced by the Government which will help fitness and leisure providers to open on the high street.
Reforms to the high street and town planning system in England centre on the Use Classes Order, which previously obstructed many gyms and leisure facilities from opening.
The news follows lobbying from ukactive, calling for changes that allow the physical activity sector to revitalise ailing high streets, at the same time as recognising the potential to transform community health.
The changes come into effect in September, however, the sector in England has just reopened and many operators continue to face significant financial pressures and uncertainty, which is likely to limit new openings initially.
The reforms include:
The creation of a new 'Commercial, Business and Service' E Use Class which will enable gyms, restaurants and cafés, nurseries, health centres and offices to move into retail units without requiring a planning application or local authority approval from 1 September 2020.
The creation of a new 'Local Community' F2 Use Class which seeks to recognise the central role that swimming pools and other areas for outdoor sports play in servicing the essential needs of local communities.
The reforms are designed to alleviate some of the restrictive aspects of the 1987 Use Classes Order, which made it increasingly difficult for high streets and town centres to diversify their offers and adapt to changing consumer demands.
Huw Edwards, CEO of ukactive, said: "We welcome these reforms as a positive step for the long-term success of our sector, despite the challenging climate we face today.
"This amendment to the Use Classes Order marks a victory for ukactive and its members in our ambition for physical activity to play a more central role in our nation's physical, mental and economic health.
"To date, our sector's potential to regenerate town centres and improve community health has been stifled by archaic town planning regulations which made it difficult for gyms and leisure providers to open new facilities on the high street.
"Today, we need urgent support from the Government to ensure our sector can recover from COVID-19 if we are to harness this new opportunity."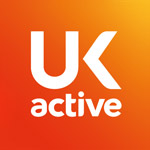 More People More Active More Often