Millions of people across the UK are set to get moving today (21 September) in celebration of National Fitness Day 2022 – the most active day of the year.
Award-winning PT and best-selling author Laura 'Biceps' Hoggins joined early risers at Jubilee Hall Gym in Covent Garden for a special workout with Les Mills Master Trainers Jess McDonald and Sarah Durnford to kick-off the day. Laura called on the nation to shout about all the benefits of being active on our lives, whether physical, mental, or social.
Similar scenes of sweaty happy faces will be replicated across the UK today, with gyms, swimming pools, leisure centres, sports clubs, workplaces and online providers leading the fun by hosting a huge variety of free activities for people to come and try.
Children will also join in on the action as schools host a synchronised 10@10 – participating in 10 minutes of fun physical activity at 10am, setting a great example to the nation.
ukactive is hoping to see another big turnout this year, following the success of last year's campaign which saw 22.7 million people get active on its 10th anniversary.
The theme for this year's National Fitness Day is 'Fitness Unites Us', focusing on the huge variety of ways that physical activity brings people together, no matter what their age, ability or background.
The campaign also has a strong focus on the mental benefits of physical activity, this year highlighting the mental strength and resilience that being active can bring, particularly during challenging times.
As both the public and the physical activity sector face challenges today, amid cost-of-living challenges, the campaign also helps to highlight the essential support provided by fitness and leisure facilities in supporting the nation's health and wellbeing.
Laura Hoggins said: "We want to see people of all ages and abilities try something new on National Fitness Day, and for everyone to join the conversation about the benefits of being active.
"It doesn't matter if you're a total beginner or you think you're a bit rusty, today is a great chance to take the first step to prioritising your health by leading a more active life.
"Physical activity can have huge benefits physically, mentally and socially, and there really is something out there for everyone."
Huw Edwards, CEO of ukactive, said: "The stories we hear on National Fitness Day show us the inclusive power of physical activity, bringing people from all walks of life together, in every community.
"Over recent weeks and months our nation has been faced with many challenges and it is more important than ever to support each other in prioritising our health and wellbeing.
"We hope that by uniting through fitness today, more people can experience the benefits of physical activity and in particular the mental strength and resilience it can bring to our lives."
To find your nearest event, visit the National Fitness Day Activity Finder and use  #FitnessDay on social media to get involved and share your fitness message.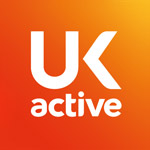 More People More Active More Often